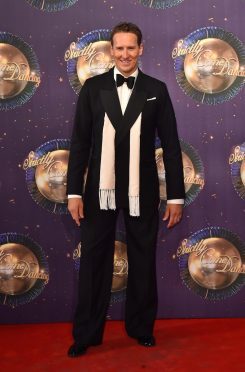 Brendan Cole will not be returning to Strictly Come Dancing – because bosses have not asked him back.
The professional dancer, who joined the BBC1 show at its inception in 2004, said he was in "shock" and "disappointed" at the decision.
Cole, 41, told ITV show Lorraine: "It's hard to talk about. The BBC haven't renewed my contract.
"They made an editorial decision to not have me on the show. I'm quite emotional.
"I'm a little bit disappointed. It's very hard to talk about. It's a recent decision, I've always known this day will come….
"It's an editorial decision. I'm a very strong character within the show, I had my strong views."
But he said: "I would have preferred to have made the decision myself."
The New Zealander, who clashed with head judge Shirley Ballas in the last series, has previously said of his future: "Every year I have this argument with myself, do I want to do another series?"
He previously said he thinks the professional dancers in the last series were "not allowed to have an opinion on anything", and that Ballas is his "colleague", not his "superior".
Last year Cole, who was rumoured to have applied for the head judge role, and his partner Charlotte Hawkins became the third couple to leave the series.