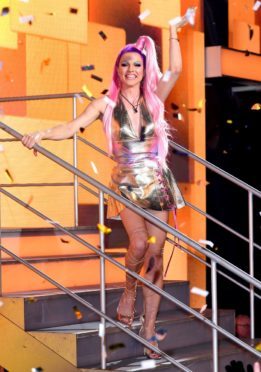 Drag queen Courtney Act has been crowned the winner of Celebrity Big Brother 2018, beating Ann Widdecombe in the live final.
The star of RuPaul's Drag Race, whose real name is Shane Jenek, said it was "slightly ironic" to win the show in the 'year of the woman'.
She added: "I have to say thank you to the eight glorious women who were in the house and all my other housemates.
"It's amazing to think the public have chosen me, it's a validation of the things I came in believing."
She said she hoped her win was inspiring to "all the teenage boys who didn't know where they fit in and not knowing what that means."
She added: "If it was OK for me to be different, it's OK for them to be different too."
Departing the house dressed in a silver mini dress and a pink and purple wig, Act placed a cushion on her lap as she sat down to be interviewed.
Referring to her wardrobe malfunction when she entered the house, she said: "After the way in, I don't want any mishaps."
Asked if her dress falling down was planned, she said: "Of course it wasn't, I'm not going to flash my gash to the whole nation."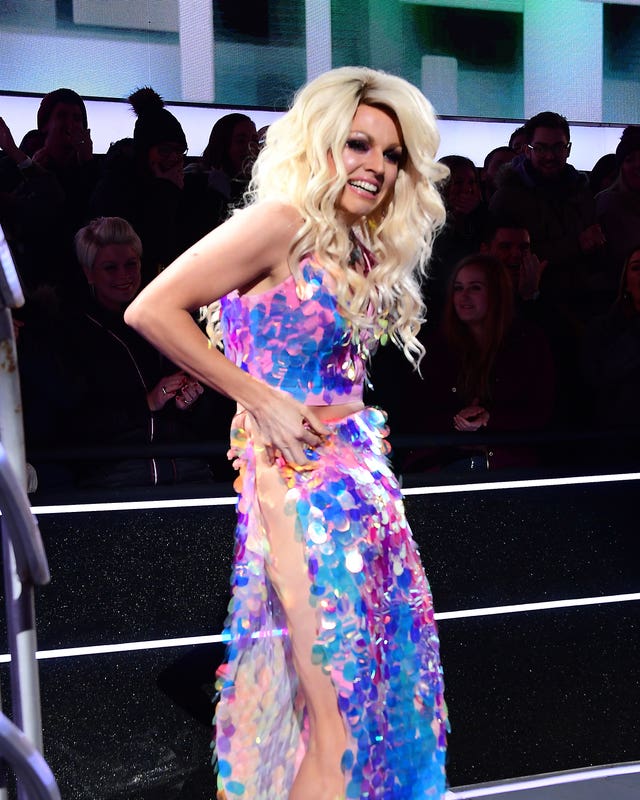 Speaking about her relationship with former Apprentice star Andrew Brady, she said: "The thing I love about Andrew is he is just so comfortable with everyone and everything.
"I do respect his boundaries and as much as it's fun to flirt, once the boys left I was like 'what is the point in doing drag?', we really knew what is was."
Widdecombe said she was "thoroughly bemused" to come second on the show.
She said: "Apparently I'm the runner-up in Celebrity Big Brother. Do you know how many times I've turned this programme down?
"I definitely enjoyed it more than I thought I would, I thought I wouldn't enjoy it at all."
Widdecombe, who lives alone, said it was "terrible" living with other people.
She added: "There was noise all the time. I was woken up in the morning by loud pop music played by Big Brother and there was even one day when that was followed by an obscene performance.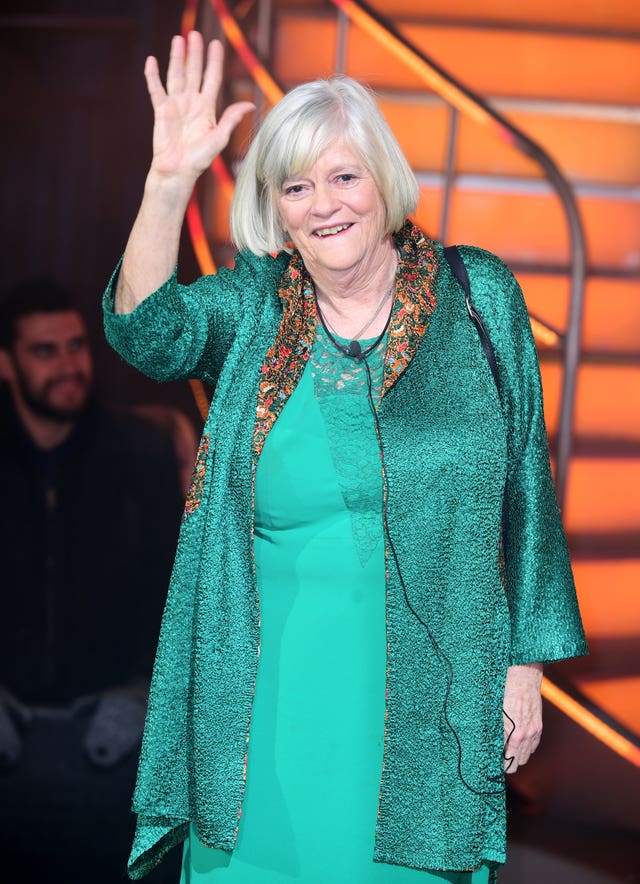 "With all due respect to all of them (the housemates), I am dying to go back to living alone, I've been dying for it since day one and then the numbers doubled and I was dying for it even more."
Asked if conversations she had in her house about abortion and LGBT rights had given her food for thought, she said: "No, you reason yourself there and that is then your position.
"It was an endorsement of free speech, whether people agreed with me or not."
Five housemate remained in the house at the beginning of the live final.
Dancer Wayne Sleep was the first to be eliminated, coming in fifth place.
The choreographer was reunited with his husband Jose Bergera before telling host Emma Willis it was "a real test" but "the experience of a lifetime".
Ex On The Beach star Jess Impiazzi was evicted next, to bag fourth place, and said she thought she would only last four days.
"I ran out of face wipes, I ran out of everything!" she told Willis
Boyzone singer Shane Lynch got the boot third, to take third place.
He revealed to Willis he had told his wife not to come to the house in Elstree to see him leave but she had come anyway.
The series came to an end just over a month after the first contestants entered the compound.
The show began on January 1 with an all-female line-up to celebrate the year of the woman, with a cast of male celebrities joining them on January 5.
Big Brother will return to Channel 5 later this year.