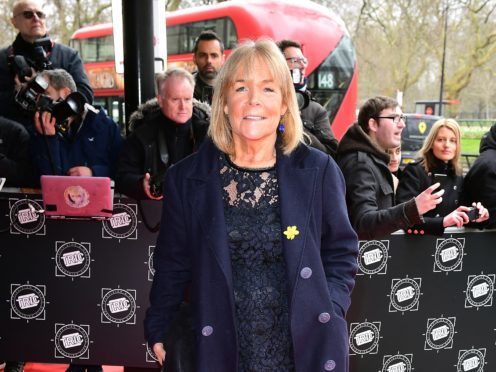 Linda Robson has said she shared pictures of herself in a swimming costume on Instagram because she is "proud" of losing more than two-and-a-half stone in weight.
The actress, best known for her role in sitcom Birds Of A Feather, posted an image to her 85,000 followers of herself lounging in a sun chair while wearing a navy blue swimsuit.
Since it was posted at the weekend, it has been "liked" more than 9,000 times.
And now Robson, 60, has revealed she shared the picture because she was "proud" to have lost weight.
She told ITV's Loose Women: "I have spent all my life walking around swimming pools in sarongs, covering myself up… for the first time in I don't know how many years, I actually felt comfortable walking around in a swimming costume and not feeling like I had to cover everything up."
Robson added: "I'm proud of what I've done. I've lost over two-and-a-half stone, I've been going to the gym, I've cut out wine – that was the hardest thing – so why not?"
The actress also said the picture had not been photoshopped.