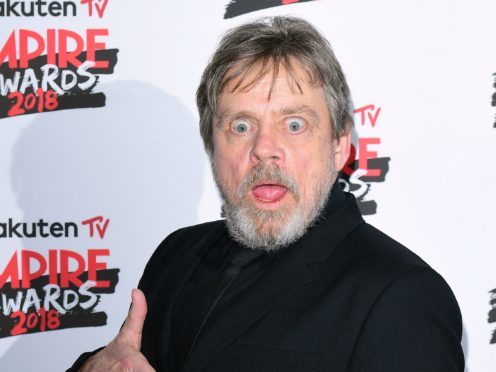 Star Wars legend Mark Hamill will appear in the forthcoming series finale of The Big Bang Theory.
The actor will make his debut in the popular US sitcom in an episode in which Sheldon Cooper (Jim Parsons) finally marries his long-term girlfriend Amy Farrah Fowler (Mayim Bialik).
Hamill is joined by others including Hollywood star Kathy Bates and Orange Is The New Black's Lauren Lapkus, industry website the Hollywood Reporter said.
They follow in the footsteps of a long line of celebrity guests in the series, including Hamill's Star Wars colleagues Carrie Fisher and James Earl Jones.
The likes of Professor Stephen Hawking, Bill Gates, Elon Musk, Adam West and Charlie Sheen have also had cameo roles.
It is not yet known if Hamill – best known for playing Luke Skywalker in the sci-fi films – will portray himself or another character.
The wedding episode will also star the likes of the previously announced Jerry O'Connell, who will play Sheldon's brother, and magician Teller.