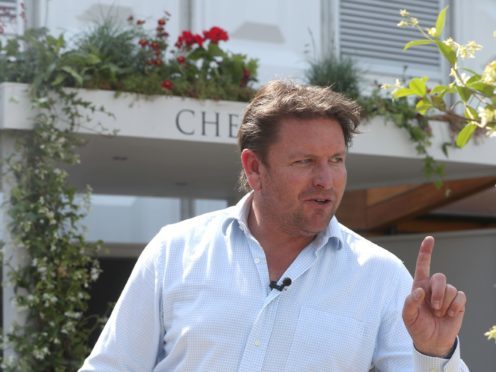 TV chef James Martin has revealed he does his best to keep his private life out of the public eye on the advice of a "very high-profile person".
In an interview with The Daily Mirror, former Saturday Kitchen host, 45, told how "mega-famous people" warned him of the dangers of giving too much personal information away.
When asked about his relationship with his TV producer girlfriend Louise Davies, he told the newspaper: "Don't answer those questions. They all try – but you'll get nothing. I always keep my public and private life separate.
"I've met some mega-famous people who've told me, 'If you open that up, you've no where to go.
"One very high-profile person said, 'Build big gates at home for peace of mind' and I did, so when I go back home that's my time."
Martin, whose US road-trip series, James Martin's ­American Adventure, starts on ITV next Friday, added: "Why does your private life have to be part of your career?"
Martin previously told how he lost around one stone in weight due to the pressures of working in a high-definition TV world.
The presenter told the Daily Mail that he had become aware that much larger TV screens, combined with HD technology, "show everything".
"I've lost a stone-ish. I just think it's a lifestyle thing and also looking at yourself on TV," he said.