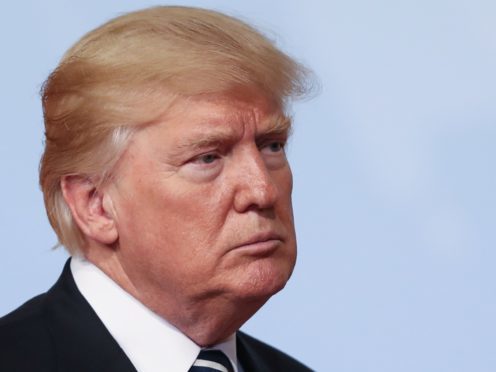 Donald Trump has told American TV host Jimmy Fallon to "be a man" after the comedian revealed he regrets his handling of a guest appearance on his show by the then-presidential candidate in 2016.
Fallon told the Hollywood Reporter he was "devastated" by the "gang mentality" of critics of his Tonight Show interview with Mr Trump, when he playfully petted the politician's hair.
Following the incident, Fallon's NBC show lost more than a fifth of its audience and he has now admitted he made a "mistake" in his handling of Mr Trump.
But this has triggered a response from the president, who on Sunday told Fallon to "be a man".
He tweeted: "@jimmyfallon is now whimpering to all that he did the famous 'hair show' with me (where he seriously messed up my hair), & that he would have now done it differently because it is said to have "humanized" me-he is taking heat. He called & said "monster ratings." Be a man Jimmy!"
During the interview with the Hollywood Reporter, Fallon told how the September 2016 interview affected him.
He said of his critics: "Do you want to push me more? What do you want me to do? You want me to kill myself? What would make you happy? Get over it."