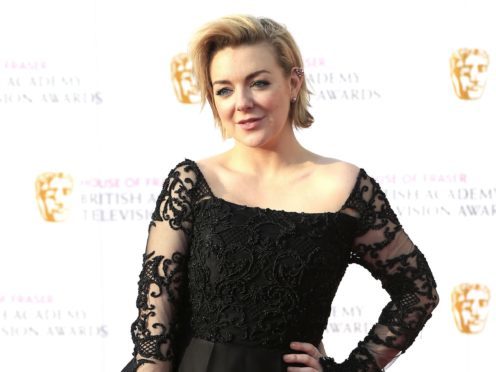 Sheridan Smith has said she is "finally in a good place" after struggling with her mental health.
The actress hit the headlines when she pulled out of a number of shows for West End musical Funny Girl, later saying she "just couldn't continue – I lost my mind".
The 37-year-old has now told BBC Breakfast that she was wrongly diagnosed for many years.
Smith, who plays a mother struggling with schizophrenia in a new film, told the programme: "It's taken me years to get to a place where I felt like I could own it and then say it. It was speculated that I was struggling.
"There were different doctors giving me different medication but I'm finally in a good place.
"It did take a massive thing to come out and actually say 'I'm struggling and I need help', so I understand that it is hard for people."
Asked what helped her most, she said: "Eventually, I opened up to family members and people could see as well that I was gradually declining and struggling.
"Eventually, after years of going on different medication and just being wrongly diagnosed, I've got the right doctor now and I'm in a great place.
"It's perseverance but you do get there."
Smith stars in 1980s-set film The More You Ignore Me, penned by comedian and former psychiatric nurse Jo Brand.
"It's a very hot topic at the moment and a very important topic so I'm thrilled to be part of it," she said.
"We have come a long way (but) I think we can go further."