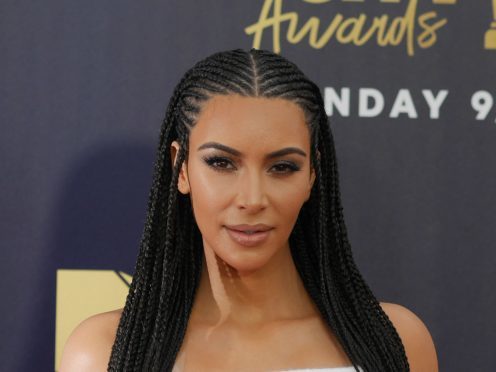 North West made her modelling debut alongside her mother, Kim Kardashian West, and her grandmother, Kris Jenner, in a campaign for Italian fashion designer Fendi.
The five-year-old daughter of rapper Kanye West took part in the #MeandMyPeekaboo campaign to celebrate the 10th anniversary of the brand's Peekaboo bag.
In one of the pictures, a smiling North was seen lounging in grass while her mother cradled her head and her grandmother watched on.
Another shot showed the three generations posing by a swimming pool in the hills overlooking Los Angeles.
The photographer who took the images, Marcus Hyde, tweeted a video of the shoot featuring a soundtrack by Kanye West.
Serge Brunschwig, Fendi's chief executive officer, told Women's Wear Daily: "We have chosen to collaborate with family-related members that have been relevant in general, as well as known as a family, from the more controversial ones, who more and more express a courageous point of view and they have a vision, to more unexpected and unexplored ones."
North is the eldest child of West and Kardashian West, and has a brother, Saint, two, and a sister, Chicago, six months.