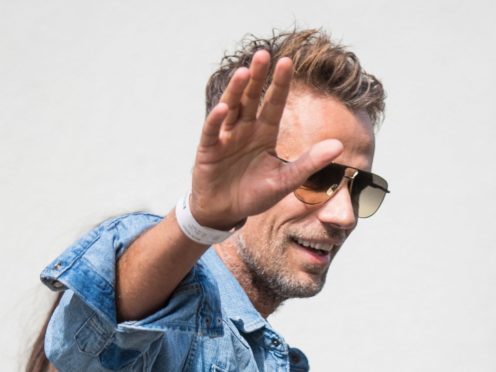 Richard Bacon has said he has given up alcohol following his recent battle with a mystery illness, which resulted in him being put into a medically induced coma.
The ex-Blue Peter host, 42, has said he "nearly died" after he fell ill while flying to Britain from the US earlier this month and was taken off the plane in a wheelchair.
Bacon, who has been living in America, left University Hospital Lewisham in south-east London on Thursday, accompanied by his wife Rebecca and walking with the aid of a frame.
In an interview on BBC Radio 5 Live he said: "I've decided to really, really embrace health from here on in.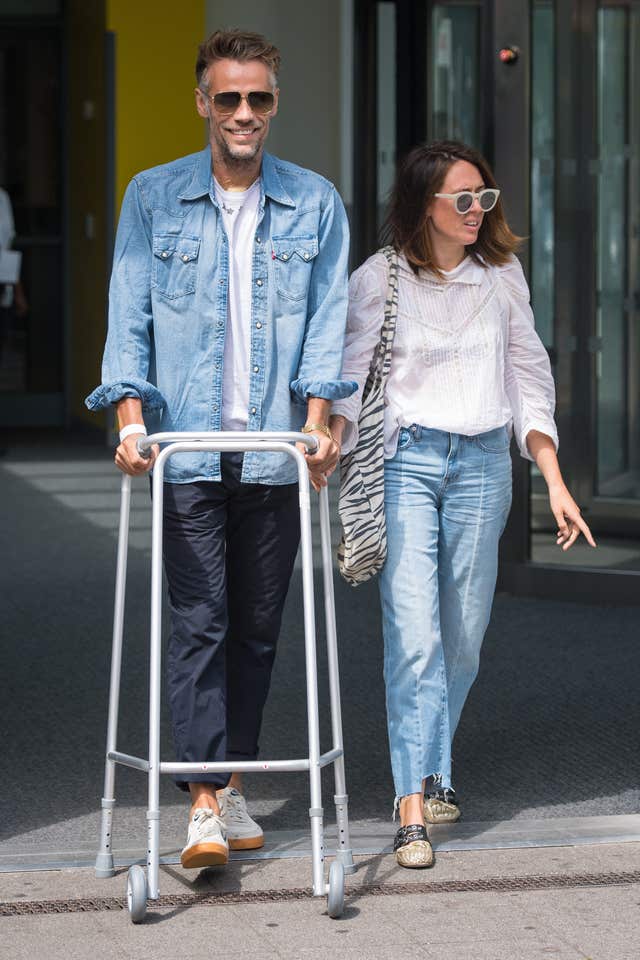 "I've always drunk too much, I've always drunk too quickly, so I'm giving up drinking altogether forever as a result of what happened to me.
"Because if I don't effect some sort of really really positive change out of this, then it's a giant waste of everyone's time… So I'm using it to effect positive change.
"It's something I've been thinking about anyway. I want to do something different, I want to look back in 10, 20 years and think 'this was the moment I changed my life'."
The TV star said he and his wife are having therapy to deal with the ordeal saying: "We're both big believers in therapy. We live in a town in which people believe in therapy in Los Angeles.
"The next stage for me is about dealing with the psychological scars."
The presenter had previous revealed that he had not sought immediate medical attention for his symptoms because he thought he had been leading what he described as "the most healthy year of my life".
Bacon said in an interview on Radio 4's Broadcasting House that he had visited the gym twice a day in Los Angeles.
He told how he began feeling unwell during the flight, saying: "I started to feel very, very cold and slightly hallucinogenic…
"I felt like I was sitting in a field in winter and I was rocking back and forth. I was in such a state that when we landed after 10 hours that they had to get me off the plane in a wheelchair."
But Bacon said: "This is where being in good shape worked against me. I think because I knew I had worked hard this year I thought 'I'll be all right' so I didn't go straight to A&E, which was a mistake."
He said: "I was short of breath and what I should have done, and what I would urge anyone to do if ever short of breath through reasons they can't ascertain, is you go straight to A&E.
"The next morning I went to A&E and even then I didn't treat it very urgently. I just did a walk-in."
Since his recovery Bacon's mother Christine has thanked the NHS staff that cared for the presenter during his time in hospital.