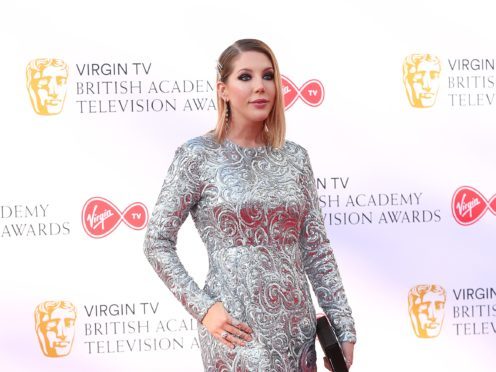 Katherine Ryan says strapping her baby to her chest as she performed her first comedy gigs gave her confidence.
The comedian, 35, took to the stage as a single mother with her newborn daughter in a sling.
"I'd just turn up. I did my first gig with Violet, wearing her when she was 21-days-old," she tells fellow comedian John Bishop on his TV chat show.
"People hadn't seen a baby that young. They were like, 'I think something's wrong with your baby.' I said, 'No, she's just born'."
The comic said having her baby with her boosted her "confidence", adding: "We spent a lot of time together…. the perfect situation for a single mum."
Ryan was in an office job when her daughter was born and told the show, John Bishop In Conversation With, that the change of career "was practical" adding: "I think all single mothers should do stand-up comedy. It worked."
The Canadian-born comic, who made her name in Britain, is glad that her life was not easy before she found success.
"I cherish those times. I wouldn't want to be struggling, obviously nobody wants to be, but… I really like that I struggled a bit. I really value that," she said.
John Bishop: In Conversation With Katherine Ryan airs Thursday at 9pm on W.