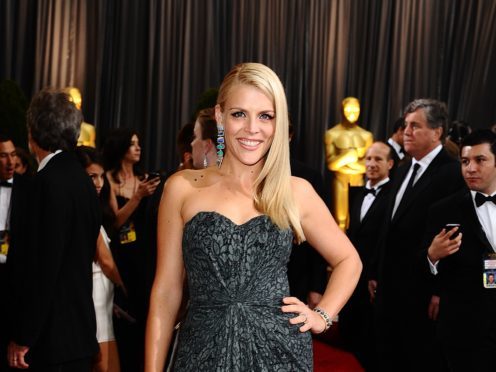 Dawson's Creek actress Busy Philipps has said she never watched the teen drama and so does not have the same connection to it as its fans.
The 39-year-old said she prefers her other shows, Freaks And Geeks, in which she starred opposite James Franco, Jason Segel and Seth Rogen, and Cougar Town, in which she featured opposite Courteney Cox.
She told Porter Edit: "Freaks And Geeks, I think, is ultimately the classic. And then probably Cougar Town.
"I never watched Dawson's Creek. I didn't watch it before I was on the show and I barely watched it after I was on the show, so I don't have the same connection that other people have to it."
She dashed hopes that there might be a return of the show, which also starred Katie Holmes, Joshua Jackson, Michelle Williams and James Van Der Beek, saying a shop assistant recently withheld her change until she would agree to say there would be a show reunion.
She told the digital magazine: "I said 'OK, yeah sure. It's not going to happen, but, yeah, go on then.'"
Philipps said the most important to thing to come out of the show for her was her close friendship with Williams.
She said: "It's so interesting that (our) friendship became basically mythological after that show.
"We had very few scenes together; Jen and Audrey were unlikely friends. But in the last season, sometimes they would give us scenes together, just to make us happy."
Philipps will soon launch her own late-night TV show on E! and said she had an epiphany that she wants to host the Tonight Show, which is currently helmed by Jimmy Fallon.
She said: "I was in Palm Springs for my manager's 50th birthday and I just turned to Marc (Silverstein, her husband) and said 'I know what I'm supposed to do. I'm supposed to be a woman in late-night TV.'
"Well, I actually said 'I'm supposed to be the first woman host of The Tonight Show', but Marc was like 'Jimmy Fallon already has that job; maybe you're just supposed to have a talk show.'"