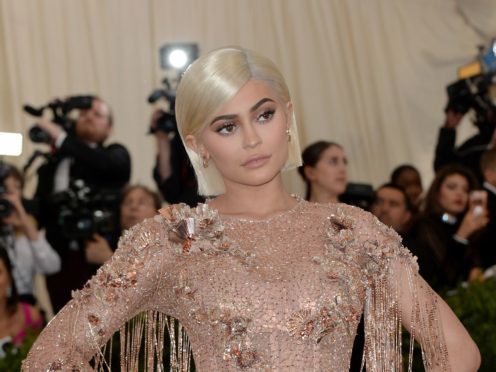 Reality TV star Kim Kardashian West has wished her half-sister Kylie Jenner a happy birthday on the day the make-up entrepreneur turns 21.
Kardashian West, 37, shared a selfie on social media of herself and Jenner pouting at the camera.
In a caption beside the picture Kardashian West wrote: "Happy 21st birthday Kylie Jenner baby!
"It's such a trip that my baby sister is 21! So happy to be on this sister and now mom journey with you forever!
"I love you so much! You will still always be my baby sis and I'm always here for you no matter what!"
Jenner was joined by members of her famous family for a celebratory dinner including Kardashian West, Khloe and Kourtney Kardashian and Kendall and Kris Jenner.
Earlier in the day she put out photos of herself sporting brand new platinum blonde hair as she reached the milestone age.
In a post shared with her own 112 million Instagram followers Jenner was pictured wearing a pink satin dress with a plunging neckline and exposed midriff.
The owner of cosmetic company Kylie Cosmetics also sent an update of her and her relatives enjoying the festivities.
In a snap, all of the Keeping Up With The Kardashians women were seen sitting together while showing their middle fingers to the camera.
Jenner captioned it: "BIRTHDAY BEHAVIOR! WERE ALL TURNING 21!!"
Jenner has a six-month-old daughter Stormi with rapper Travis Scott. The infant also featured in her mother's birthday social media activity.
Saying Stormi has "my heart" and describing her as "my most special gift" Jenner published two photos of her holding her close.
Keeping Up With The Kardashians season 15 will air in the UK on August 12.