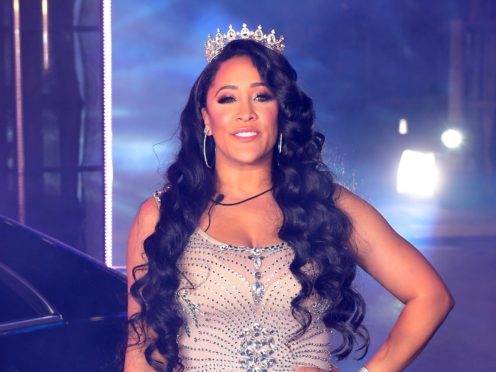 Celebrity Big Brother's Natalie Nunn has made her feelings on house leader Kirstie Alley clear, declaring: "I officially don't like the Big Brother house President."
The US reality TV star had a pop at Alley after the actress – who has been chosen to be President of the Channel 5 house – announced that the contestants' first shopping task was to build a wall to keep people out.
A clip shared ahead of Sunday night's episode shows former Cheers star Alley telling the housemates: "Housemates, as your President I take the security of the Big Brother house and protecting its borders from the outside world very seriously. It is my presidential order that we build a wall.
"We have just received a special intelligence that indicates several powerful outsiders are plotting to cross the Big Brother border and infiltrate the house in order to steal Big Brother's green cards."
She continued: "A great, great wall. The greatest wall the world has ever seen.
"A fail will be incurred every time an outsider is able to breach the wall and steal a green card. May this wall keep outsiders out and keep Big Brother's green cards safe."
However, Nunn was clearly annoyed about the task, which echoed US President Donald Trump's controversial plans to erect a wall to separate Mexico and North America.
"I'm just not building the wall," she snapped.
"The President is disgusting. I officially don't like the Big Brother house President," she added.
Celebrity Big Brother is on Channel 5 at 9pm.