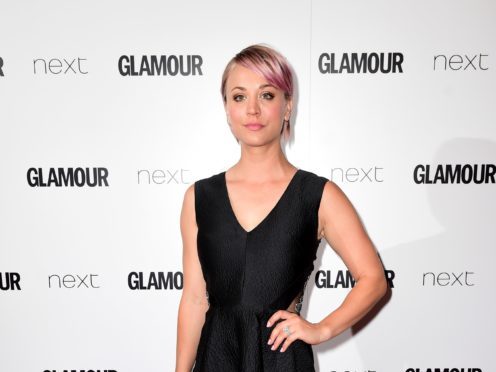 Kaley Cuoco said she is "drowning in tears" after it was announced The Big Bang Theory would end after its upcoming 12th season.
The hit US sitcom will wrap in 2019, with the news announced in a joint statement from Warner Bros Television, CBS and Chuck Lorre Productions on Wednesday.
Cuoco, 32, who has played the character of Penny since the show started in 2007, promised to go "out with a bang".
Alongside a picture of her castmates, she wrote to her 3.8 million Instagram followers: "This ride has been a dream come true and as life changing as it gets. No matter when it was going to end , my heart would have always been broken in two.
"Drowning in tears, we promise to bring you the best season yet. To the fans, our crew, families, Chuck Lorre, Warner Brothers , CBS, and everyone who has supported us for so many years, thank you. We are goin out with a bang."
Starring Cuoco, Johnny Galecki, Jim Parsons, Simon Helberg, Kunal Nayyar, Mayim Bialik and Melissa Rauch, The Big Bang Theory centres on a group of scientists and their relationships and debuted in 2007.
It has received 52 Emmy nominations and 10 wins to date. The final season will debut in the US in September.
The programme will end in May 2019 after 279 episodes, and will be the longest-running multi-camera series in television history.