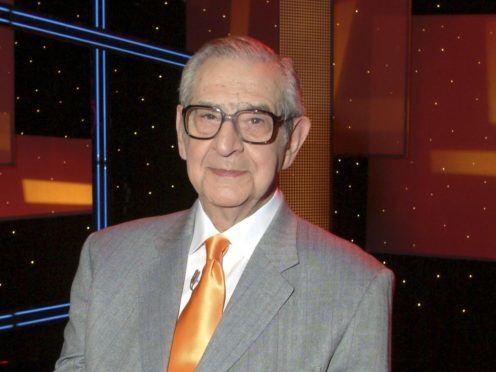 Denis Norden was best known as the host of long-running out-takes show It'll Be Alright On The Night but had previously come to prominence as a successful scriptwriter.
He presented the popular ITV bloopers show, armed with his trademark clipboard, from 1977 to 2006.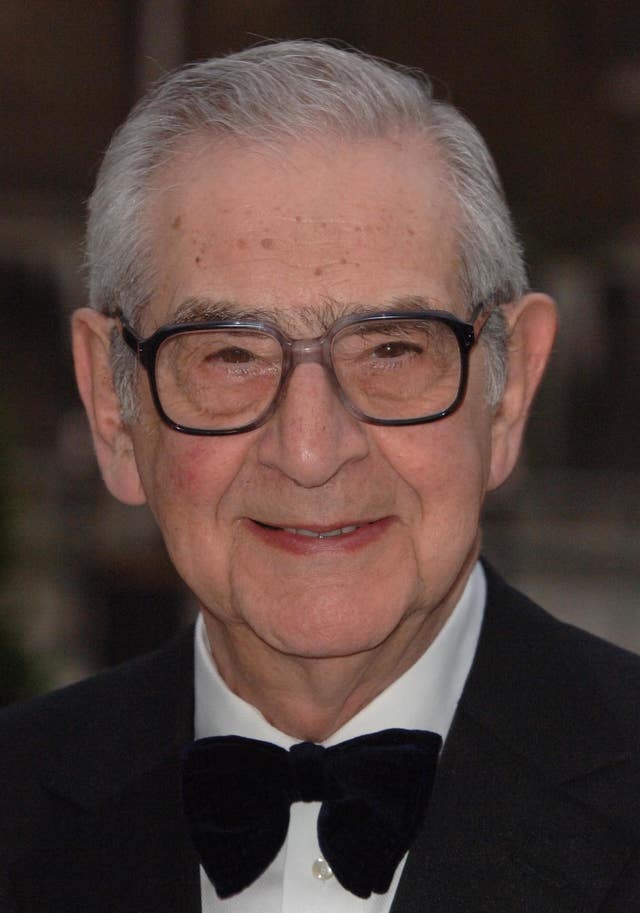 After retiring, he gave a lot of attention to raising awareness of macular disease, a degenerative eye condition from which he suffered, and became a patron of the Macular Society.
Norden and the late Frank Muir forged one of British comedy's most creative teams, producing scripts for shows such as Take It From Here and Whack-O! and appearing on radio's My Word! and My Music.
Their 1949 parody travel documentary, Balham – Gateway To The South, is also fondly remembered.
Norden also worked for the big screen, including co-writing the screenplay for the 1968 American comedy Buona Sera, Mrs Campbell. His description of his film career was characteristically modest – and witty. He said: "I've written not milestones of cinema, but millstones."
Born in Hackney, east London, in February 1922, he trained as a manager for the Hyams brothers, owners of impressive London picture palaces, but went off to the Second World War where he served in the RAF with such other future famous names as Eric Sykes and Bill Fraser, and wrote shows to entertain the troops – and get off guard duty.
In 2015 he spoke about how he "accidentally" visited the the Bergen-Belsen concentration camp.
Norden and Sykes went to the liberated camp in northern Germany to find lighting for a show they were putting on.
They had no idea what the camp had been used for.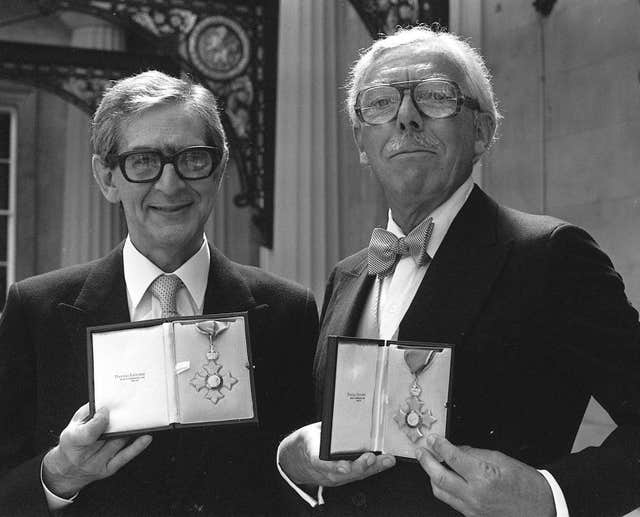 Norden told a BBC Radio 4 programme: "We were doing a show at this particular RAF camp nearby, we were short of lighting equipment, and somebody said, 'There is a kind of camp near us, which had all sorts of lights for illuminating it at night, you can take those', so we took this truck along. We didn't know what to expect, we had not heard a word about it."
They went back to their own camp and gathered as much food as they could.
"We told everyone you've never seen anything like it, and everybody in the unit contributed whatever spare food they had, or had been sent from home, and we took it along there.
"I've always had this awful feeling that it was wrong for us to do that, people so emaciated to have this rich food poured upon them, what it did to them."
The camp had been used to house prisoners of war, exchange prisoners and finally Jewish evacuees from concentration camps across Europe.
While it did not contain any gas chambers, about 70,000 prisoners died mainly through starvation and disease.
Norden said he also fed the German children.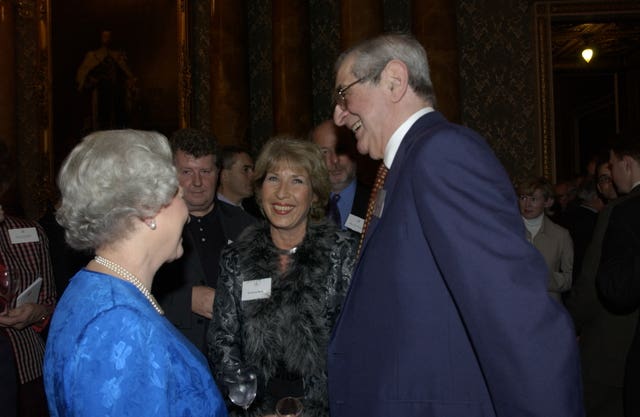 "What was notable, was that the Germans themselves, wherever we were, were not receiving food at all really, and they were becoming very emaciated as well," he said.
"The little German kids would hang around when you're eating your food, eating your own rations, just looking at you, so everybody gave food to these kids.
"After seeing the camp, you could in theory hold it against the Germans, but you couldn't hold it against these German kids."
Norden also told of how It'll Be Alright On The Night came to be.
He and a producer named Paul Smith came up with the idea for the programme over a cup of tea in the London Weekend Television canteen and, there and then, phoned Michael Grade, head of entertainment, to make an appointment to suggest it as a possibility.
"Come up now," Grade told them. When Norden said: "What do you think about an entire programme of out-takes?" Grade replied: "How soon can you let me have it?"
Norden said: "We left his office half-an-hour later with a recording date and a budget. Michael had even suggested a title which, Paul and I agreed on the way down, wasn't that hot, but seeing he had been so accommodating, it might be best to go with it. We went with it for 29 years."
In an interview with the BBC in 2016, Norden was asked for his thoughts on modern comedy.
He replied: "I'm not a great fan of the modern style of personal agonising which crops up a bit too often for my liking.
"But I recognise the pure gold that runs in Andy Hamilton and Guy Jenkin's work for Outnumbered on TV. And on radio, I really enjoy John Finnemore.
"But almost all comedy is of its time. You can't expect audiences now to laugh at what amused people 60 years ago. But people do still enjoy Balham – Gateway To The South. So that's an achievement."
Norden died on September 19 2018 aged 96.