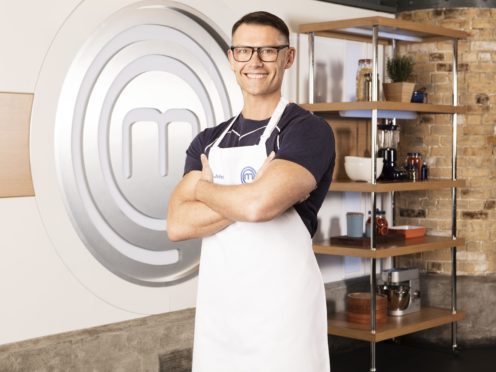 John Partridge gained online support as he made it through to the next round of Celebrity MasterChef.
Viewers said they were emotional watching the love-inspired challenge set this week.
Fans of the cooking show took to Twitter to encourage the actor as he triumphed in the second semi-final.
He tearfully served up a cheese and onion pie in memory of his late mother, and produced a novel take on a TV dinner to reflect his childhood meals.
The dishes earned him a place as one of four finalists in the competition, as Zoe Lyons and AJ Pritchard were sent home.
One fan of the show took to Twitter to applaud the actor's skills, saying: "Loving John Partridge's emotional cooking on MasterChef."
Another viewer posted: "Please let John Partridge win Celebrity MasterChef – I love him!"
John Torode and Gregg Wallace have been left impressed by the actor's cooking, with Wallace saying his was "dish of the week".
He will be joined in the finals by Spencer Matthews, Stef Reid, and Martin Bayfield.