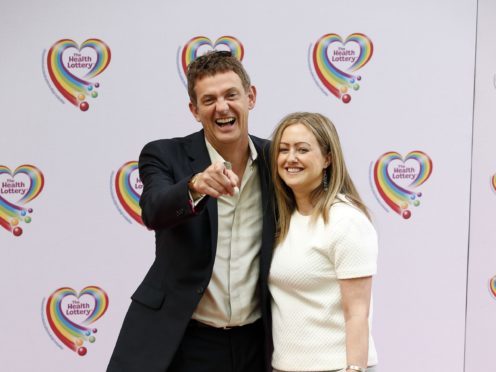 Matthew Wright has said he can imagine himself being a stay-at-home dad when he and his wife welcome their much longed-for baby after eight years of trying.
The 53-year-old broadcaster and his wife Amelia, 42, recently revealed they are expecting a daughter after their final attempt at IVF succeeded.
Wright, who stood down from his Channel 5 talk show The Wright Stuff in June after 18 years, told Hello! magazine: "I'm excited – and terrified.
"I've only ever held two babies in my entire life! Now I can envisage becoming the primary carer when Amelia returns to work."
He described their latest IVF treatment as "our final roll of the dice" and said they had "waited a long time for this moment".
Wright, who now hosts a show on talkRADIO, added: "Every day we keep pinching ourselves because we can hardly believe it's finally happening."
The couple, who married in 2010, are due to welcome their daughter on Valentine's Day next year.
They have tried to have children several times over the years after Amelia, a record company executive, had an ectopic pregnancy in 2009 having fallen pregnant with twins.
She said: "I felt an explosion inside of me, and thought, 'That's it, I'm dying.'
"It was terrifying. I could see my life flash before me and knew that if doctors had waited to operate, I wouldn't make it to the morning."
Amelia underwent IVF treatment and fell pregnant six more times, but each ended in miscarriage.
Their seventh attempt saw them have to decide whether to donate their last embryo to medical science, or to try pregnancy one more time.
Amelia said: "I couldn't bring myself to give it up.
"Without any expectation, I wanted one last shot."
Read the full article in Hello! magazine, out now.