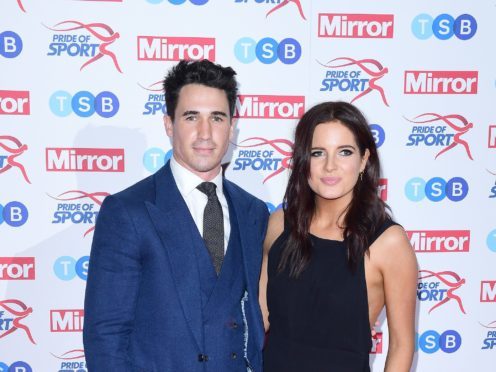 Former Made In Chelsea star Josh Patterson has said that he and Binky Felstead made a "mature decision" in choosing to split, but that they are not necessarily happier for it.
The reality TV stars, who found love on the programme, announced their split last week, 15 months after welcoming daughter India.
Patterson said that it was one of the "toughest decisions" he has ever had to make, but that ultimately they had to do it for the sake of their child.
Patterson told Jeremy Vine on his Channel 5 programme: "The most important thing is that our family remains united and happy, and we have a beautiful daughter together and our priority is to make sure she has the happiest, healthy life."
He said, of Felstead: "She's my best friend, I speak to her every day, I'm incredibly proud of her. She's doing some incredible things."
Asked by Vine if there was a chance they could stay together for the sake of India, Patterson said: "Binks and I both come from broken homes and I know the effect it's had on us as individuals, and sometimes life just throws you these curveballs.
"And, like I said, when you become a parent the most important thing is your child. We just didn't want India to be subjected to any of that and, actually, so far – I'm sure at times it can be difficult – it's working for our family.
"I wouldn't say we're happier for it, but I think the situation will improve. We have such a wonderful relationship together and I think communication is key.
"I am in my daughter's life as much as Binks is."
Patterson said that "people always look for animosity" in a public break-up like theirs, but he said: "It's simple, it's just two people being rational and making a mature decision."
He said their split has nothing to do with Made In Chelsea, which they have both left, and that he cannot "fake how much I love that girl".
He added: "It's still quite raw."
Felstead, real name Alexandra, and Patterson were in an on-off relationship during their time in Made In Chelsea, although they were not together when she discovered she was pregnant.
They rekindled their romance after they learned they were to become parents earlier last year.
Last Monday, the pair shared a joint statement on social media, saying that it is "with a heavy heart we have to tell you we've decided to separate as a couple".
Felstead and Patterson previously starred in a spin-off series about their new lives as parents called Born In Chelsea.