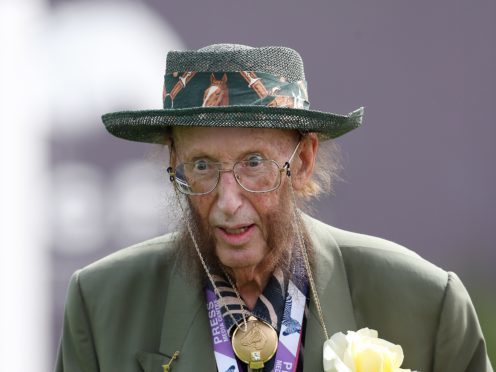 Flamboyant racing pundit John McCririck has revealed he feels he has "no purpose in life" after his regular television work came to an end.
The 78-year-old shocked television viewers when he appeared on Big Brother's Bit On The Side on Thursday night looking "gaunt" and "poorly".
The former Celebrity Big Brother contestant has since explained that his dramatic change in appearance is down to intentional weight loss and a severe bout of flu.
However he said his main struggle is being without work six years after his acrimonious departure from Channel 4.
"The main trouble is I've got no purpose in life," he told the Daily Mirror.
"I worked for well over 50 years and never missed a day. I'm not working now and that's the depressing thing."
The pundit, who had a career in television spanning four decades, said that while he has not lost his drive nobody wants to employ him.
Meanwhile, when he goes to the race course he feels like a "dinosaur", he said.
McCririck explained the weight loss was in order to better cope with ageing, although he suffered a serious flu infection at the end of last year.
He said he was feeling "stronger and getting better but still weaker because of it".
Channel 5's Bit On The Side Viewers took to Twitter to voice their concern for the pundit after his appearance.
One tweeted: "Can't get over how much weight John McCririck's lost! Has he been ill? #BBBOTS"
Another said: "Hope John McCririck is really on the mend. Doesn't look well at all."
A fixture on Channel 4's horse racing coverage since the 1980s, McCririck took legal action against the broadcaster in 2013 when they decided against including him on the broadcasting team.
The pundit accused bosses of ageism, although a tribunal found against him, ruling that it was because his "pantomime persona" had become "unpalatable" to a wide audience.
Nicknamed "Big Mac", Surrey-born McCririck became a household name during the 1980s with his regular appearances on ITV's racing coverage, which later moved to Channel 4.
His colourful image, backed up by his trademark cigar, sideburns, deerstalker hat, multi-coloured clothes and gold jewellery made him instantly recognisable.
A regular attendee at Cheltenham, he revealed that the Alexandra Palace race course remains dear to his heart, even though it no longer exists.
He told the paper that he wanted to be cremated and have his ashes scattered where the furlong pole once stood.