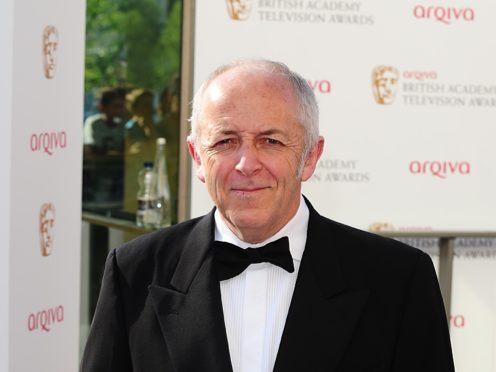 Jeremy Bowen is feeling optimistic following his bowel cancer diagnosis – saying the "numbers are in my favour".
The veteran BBC journalist, 59, recently revealed on BBC Breakfast that he was suffering from the condition despite having none of the "classic" symptoms, after getting pains in his legs and back.
He told The Sunday Telegraph: "The numbers are in my favour, and that's very much what I'm hanging on to. I do feel pretty optimistic. I'm not panicking."
The BBC's Middle East editor, who is having chemotherapy, decided to go public with his diagnosis after being inspired by newsreader George Alagiah, who was diagnosed with bowel cancer in 2014.
News that Bowen has bowel cancer has led to almost triple the number of visits to an NHS information website.
"I felt a bit selfish not saying anything", the journalist said of his decision to go public, so he got in touch with the charity Bowel Cancer UK.
"You don't want your medical history put on television, but I thought to myself if even one person gets tested and gets their cancer caught in time then it's worth doing."