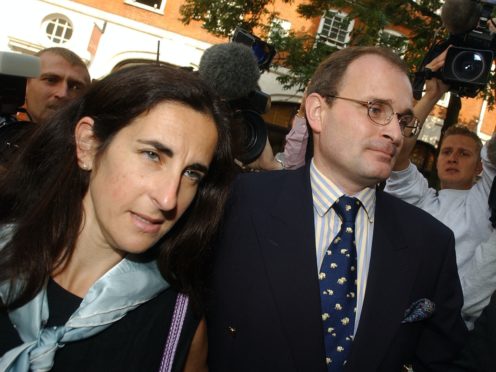 The "mob mentality" faced by Charles and Diana Ingram would have been significantly worse in the era of social media, Quiz writer James Graham has said.
The couple were convicted of cheating their way to the million-pound prize, using an elaborate coughing trick to get the correct answers.
They were also publicly abused and ridiculed and their pet cat was shot with an airgun by a neighbour.
Speaking on Final Answer – Quiz Special, the official Who Wants To Be A Millionaire podcast, Graham said: "I think one of the major themes of the age is the modern mob mentality that is generated and exacerbated by the advent of social media.
"And just imagining really what this story would have felt like, had Twitter and Facebook and Instagram existed at the time?
"Our memory of it is that it still it felt incredibly toxic without those platforms, it felt the level of attention and the nature of what that attention was, which was often quite cruel and quite mocking, felt bad enough as it was.
"And, in recent weeks and months, we've tragically seen examples of how the modern equivalent of that level of mockery or attention or toxicity can really affect people's mental health."
Graham also revealed that the drama showed the family's dog being shot, rather than the cat, because Matthew Macfadyen, who plays Major Ingram, was allergic to cats.
He said: "I think in real life, their dog was actually kicked by some people as they took them for a walk.
"And then somebody shot another of the animals. And you just think, as ever, with a question around proportionality compared to the crime itself, I think is what is actually one of the areas I'm not uncertain or ambiguous about.
"I think it's safe to say that the response and the level of scrutiny and the level of punishment that the Ingrams received across the board for this alleged crime was not proportionate to what they were accused of doing. And that was one of the most upsetting moments, I think."
Final Answer – Quiz Special, the official Who Wants To Be A Millionaire podcast, is available now.