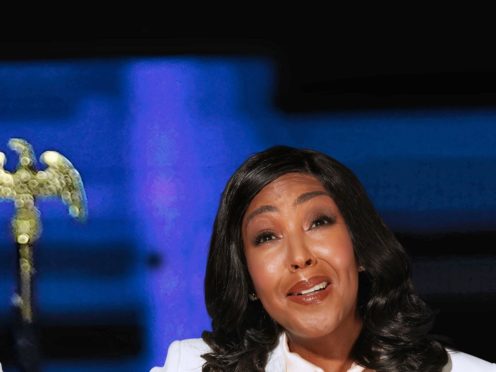 TV presenter Angellica Bell said it was a "real honour" to dress up as US vice president-elect Kamala Harris.
The former CBBC host donned a white jumpsuit to impersonate Ms Harris, while comedian Alan Carr dressed up as her running mate and president-elect Joe Biden.
It was for Heat magazine's annual Stars Dress Up photoshoot.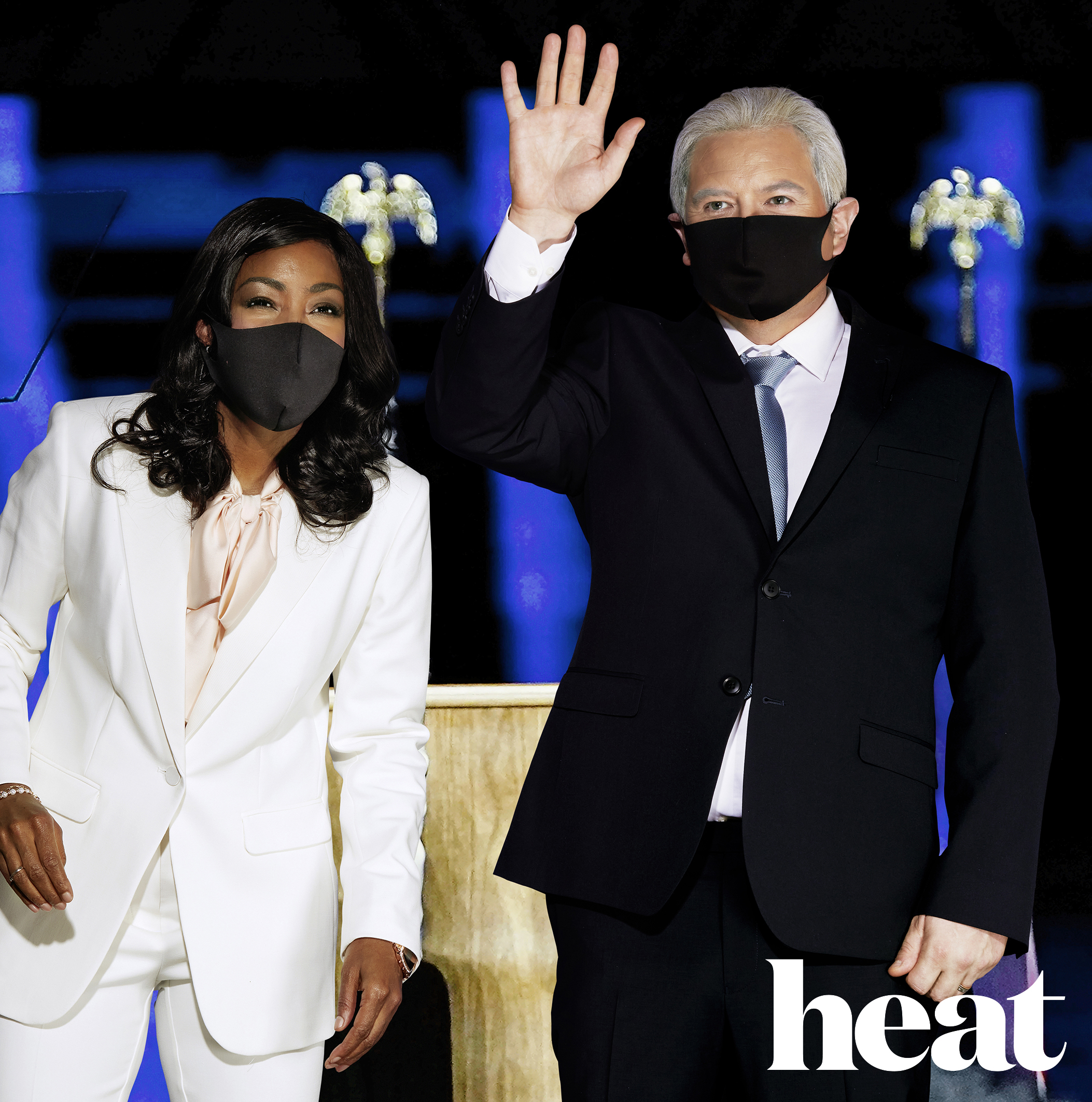 Bell, who co-presents ITV's The Martin Lewis Money Show, said: "I just thought it was a real honour, because she's amazing – such a trailblazer, and someone we can all look up to."
Carr, who wore a dark suit with grey hair to get the look of Mr Biden, said: "This photo symbolises so much hope, so it was a no brainer to do this year. And I thought I've got to get Angellica Bell, one of my best friends, to be Kamala."
I'm A Celebrity… Get Me Out Of Here! star AJ Pritchard also took part and transformed into one of the viral figures of 2020 – Tiger King's Joe Exotic.
He wore a platinum blonde wig and a sequined shirt to impersonate the jailed big cat enthusiast.
Pritchard said: "Of course I watched Tiger King – I got into it way too much. Joe Exotic or Carole Baskin? I'm on Joe's side – look at me, I wouldn't do this for many people!
"The wig is more than a statement, it's a way of life. I also love a jazzy shirt. When you see me wearing this on Instagram, you'll know I've really taken to it – probably a bit too much."
This week's special Christmas issue of Heat magazine is on sale now.