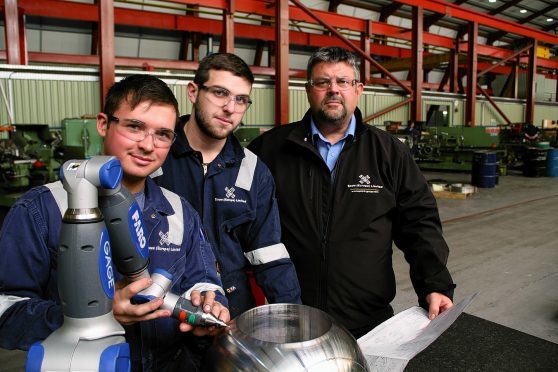 The Scottish Government is under growing pressure to set the record straight in a cross-border spat over the UK's new apprenticeship levy.
North-east company Score Group says it and many other businesses need answers amid growing uncertainty about how cash collected by the levy will be distributed north of the border.
And Aberdeen and Grampian Chamber of Commerce (AGCC) warned yesterday the money could disappear into a black hole, or be used to deliver on existing promises.
The UK Government has already set out how the controversial tax will work in England, but Holyrood has yet to explain what will happen.
Ministers north of the border aim to develop a "distinctly Scottish approach.
They say the levy, announced in last November's Budget, is being introduced without any consultation with Scotland and with apparent disregard for the fact skills and apprenticeships are devolved areas.
The £3billion levy scheme is due to start on May 1 2017, with all employers with a wage bill of more than £3million a year required to contribute.
Engineering group Score, which operates across five continents from headquarters in Peterhead, runs the largest private sector modern apprenticeship (MA) programme in Scotland.
The firm currently has nearly 300 apprentices on its books, and it expects to benefit from a larger Scottish funding pot – as much as £150million bigger – under the new levy.
Managing director Conrad Ritchie said: "We are following the levy issue very closely and making our case at each and every opportunity. There are numerous unanswered questions.
"The Scottish Government has consulted with industry via an online survey, but given no indication as to what will happen with levy funds.
"The cash generated must be ring-fenced for MA provision but this has not been considered.
"There is current no guarantee in Scotland the levy money will go back into apprenticeships."
AGCC research and policy director James Bream added: "The additional money from the levy will ensure an increase in demand for training and development, and businesses will expect to see a demonstrable benefit in return.
"We are concerned the funds will get lost or be used to deliver promises that already exist, and that cannot be allowed to happen."
A Scottish Government spokeswoman said: "The UK Government introduced the apprenticeship levy without any consultation with Scotland, despite the fact that skills and apprenticeships are areas devolved to the Scottish Parliament.
"Our formal consultation period with employers and other interested parties to develop a distinctly Scottish approach has just closed.
"We will now consider those views and bring forward plans as soon as possible to support apprenticeships and wider skills development."
The UK Government failed to respond to a request for comment.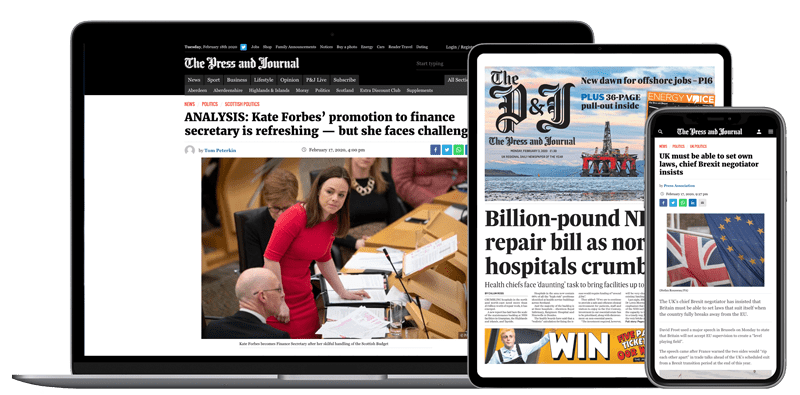 Help support quality local journalism … become a digital subscriber to The Press and Journal
For as little as £5.99 a month you can access all of our content, including Premium articles.
Subscribe