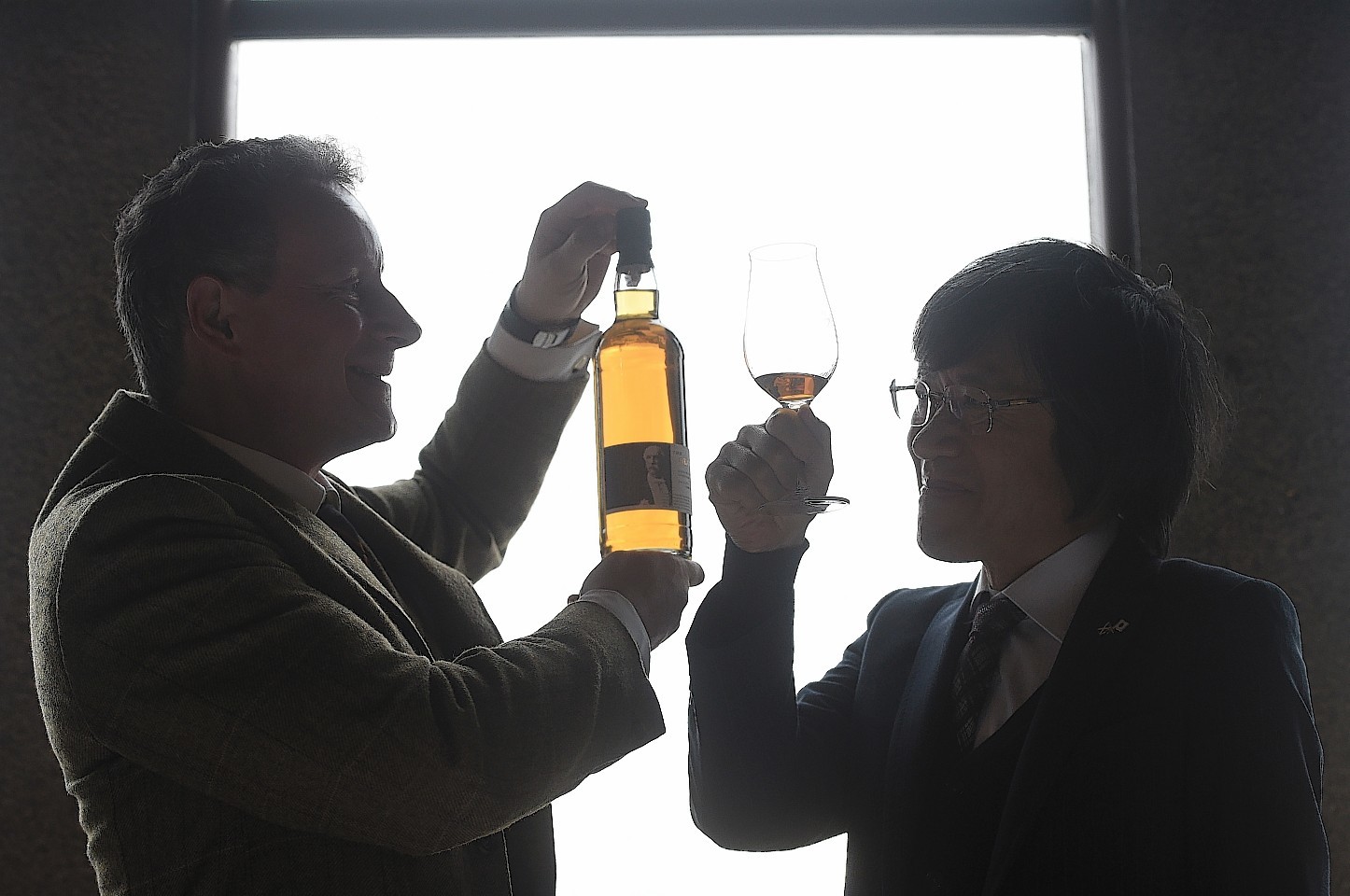 The value of rare Scotch whisky changing hands in a fast-growing niche investment market has soared to a half-year record, new figures show.
Whisky analyst, broker and investment experts Rare Whisky 101 (RW101) said yesterday the value of collectable bottles of Scotland's national drink sold on the open market during the first six months of 2016 rocketed by 25%, compared with a year ago, to £5.77million.
The total volume of whisky traded saw an even bigger increase, up 28.5% to 26,527 bottles.
Based on current trends, RW101 predicts the UK auction market for rare Scotch will reach 55,000 bottles for the full year – about 10 times the amount sold in 2010 – and exceed a total value of £12million.
The flourishing market in collectible whiskies is in stark contrast to global sales figures for the wider industry.
According to the Scotch Whisky Association, exports of the country's top product were worth £3.86billion last year – a decrease in value of 2.4%. The total volume shipped overseas dipped 2.8% to 1.16billion bottles.
Whisky investment analyst Andy Simpson, who hails from Lairg in Sutherland and co-founded RW101 with David Robertson, or Edinburgh, in 2014, said: "For some in the broader Scotch category, export and sales figures still appear challenging.
"However, the secondary market for rarities shows little of this stress and 2016 is shaping up to be yet another record year for rare whisky.
"The lack of truly collectable new product releases in recent years continues to fuel demand for older and discontinued releases, where quality and rarity are powerful motivations for purchase.
"However, the market continues to be heavily polarised, with value for collectables and limited editions from less sought-after brands softening as buyers stick to the best known, iconic brands."
He added: "As the secondary market continues to grow and mature, so the profile of the buyer has changed.
"We're beginning to see the arrival of more high net worth buyers – be they connoisseurs, collectors or investors – and we are now seeing an emerging group of professionals entering the market.
"While many believe this will drive up prices, in our experience, few of these larger buyers seek to acquire at auction."
RW101 said Japanese "gems" such as Karuizawa, from a distillery mothballed in 2001, were helping to drive up prices in the wider collectibles market.
"These low volume but high value bottles impact the market significantly, with many bottles fetching in excess of £2,000," the Dunfermline-based firm added.
RW101 has tracked every bottle sold at UK auctions over the past 12 years. Its online price data covers more than 25,000 different kinds of Scotch and Japanese whisky.
During the past year, the firm has also brokered around 20,000 rare whisky bottle sales around the world.
In addition, the past 12 months have seen it trading in aged casks from iconic distilleries such as The Macallan, Ardbeg, Bowmore, Springbank, Mortlach, Talisker, Caol Ila, Lagavulin and Highland Park.