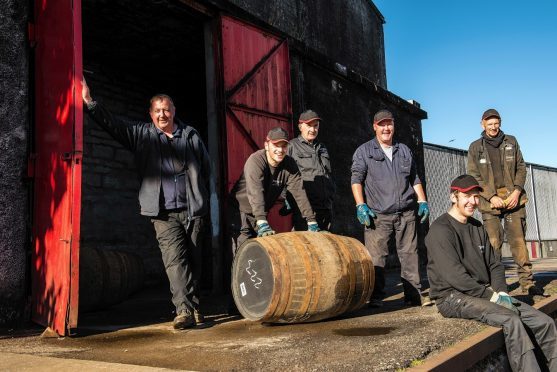 Tomatin Distillery Company's growing focus on its own-label, higher margin whiskies has paid off in bigger profits.
Much of the Highland distillery's output is sold to other companies for blending but the firm has recently been trying to bolster its reputation as a producer of single malts.
Accounts just released by Companies House, show the relatively new strategy knocked more than £1million off Tomatin's sales last year.
Turnover totalled £14.5million, down from £15.6million the year before.
But pre-tax profits grew to £3.5million in the latest period, compared with £3million in 2015.
In notes with the accounts, chief executive Robert Anderson said: "The decrease in revenue is due to continued focus on higher margin finished branded goods as a core strategy of the business which is evident in the end result.
"The company's focus is on control of costs, cash and stock and a continued step away form reliance on low-margin activities."
He added: "The directors continue to focus on the company's mid to long-term strategy of brand development both in single malts and blends in UK, travel retail and global markets, building on the success of previous years.
Tomatin was once the largest whisky-maker in Scotland, supplying most of its output to companies producing blended whiskies such as J&B, Chivas Regal and Johnnie Walker.
But hard times during the 1980s, when sales of blended whiskies slumped, forced the distillery into liquidation.
Japan's largest drinks producer, Takara Shuzo, joined forces with trading company Okura to buy the business in 1986, creating the first fully Japanese-owned Scottish distillery.
Tomatin's latest accounts show the distillery employed 55 people, on average, during 2016 – up from 49 the year before.
The document also reveals Tomatin held a 7% stake in Edinburgh's Scottish Whisky Heritage Centre and a 1% share in Inverness Caledonian Thistle Football Club.