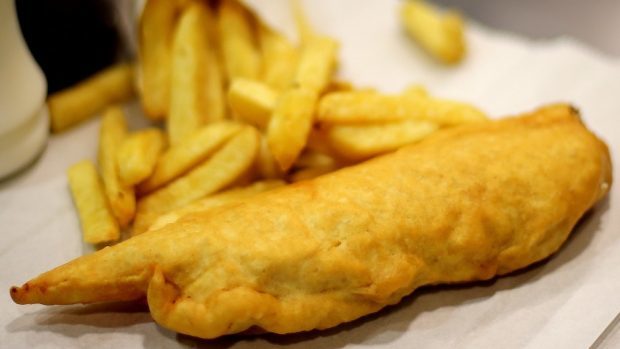 The leader of Scotland's largest fishing industry body has dismissed claims that North Sea cod are getting smaller due to climate change.
Scottish White Fish Producer's Association chief executive Mike Park insisted the species – the staple ingredient of fish and chips south of the border – are actually getting bigger.
"We are seeing more bigger cod than ever before," he added.
Haddock – the number one choice for Scottish fish and chips – have slightly decreased in size due to the fact they are maturing earlier, Mr Park said, adding: "All their energy then goes into producing spawn. It's very marginal though."
He was speaking after a leading scientist warned fish are shrinking because of global warming.
William Cheung, a marine ecologist at the University of British Columbia, Canada, said sea bass and sardines would eventually replace cod on the menu as rising sea temperatures affect the distribution and size of fish.
Some species, including cod, could be as much as one-fifth smaller in years to come due to a corresponding reduction in oxygen, he said.
And he predicted that in 50 years fishers around the UK will not only catch smaller fish but species not currently found often off the coast of Britain
If Mr Cheung is right, fish shops around the UK may soon be offering anchovy and sea bass with chips instead of cod and haddock.
Exeter University marine biologist Steve Simpson said: "The fish we once ate on holiday in Spain and Portugal are the fish we are already catching in the southern UK seas."
As the temperature of the surface of the oceans increases, the water holds less oxygen for fish to breathe.
"This is exacerbated because, as the seas warm up, oxygen from the depths of the ocean does not mix with the surface water as readily.
"In addition, water does not circulate as swiftly, which means the deep ocean is not as well-ventilated."
According to the scientists, these side-effects of global warming combine to mean there is less oxygen and food – leading to smaller fish.