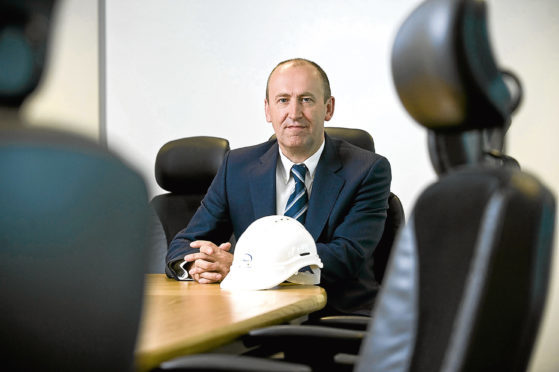 Aberdeen-based engineering firm EnerMech has acquired UK valves business Denholm Valvecare (DV).
The value of the sale, which has not been disclosed, is believed to be worth more than £1million.
An estimated 25 staff at the division of family-owned Denholm Oilfield Services (DOS) will be transferred to EnerMech's headquarters.
The energy services company expects its valve business in the UK will generate around £7million this year after taking over DV's trade and assets.
EnerMech chief executive Doug Duguid, said: "The opportunity arose to acquire a well-established valves business which will upscale our existing UK valves business and offer economies of scale.
"Denholm Valvecare has a lengthy track record of success and enjoys many positive relationships in the industry. This deal adds value to existing clients of both businesses while giving us a strong platform to grow the service in the years ahead."
EnerMech said the acquisition would also bolster its UK valves management team, thanks to the addition of a number of senior DV staff who were well-respected in the market.
The company supplies a wide range of relief, isolation, control and general valves to the onshore and offshore energy industry and wider industrial services sector.
Its latest acquisition follows the purchase last year of maintenance, inspection and integrity specialist Minteg, and also Australia and US-based EPS Group, which provides electrical and instrumentation services to major infrastructure and power projects.
DV's last set of annual figures at Companies House show turnover of £4.2million for 2016, down from nearly £8million the previous year. The company had pre-tax losses totalling £1.8million in the latest period, following losses of £1.63million in 2015.
In a review with the accounts, DOS chief executive Michael Beveridge said: "The effects of a cost-reduction programme were not enough to offset the decline in turnover due to the prolonged downturn in the oil and gas industry, and as a result the company reported a loss.
"The market remains uncertain due to the increased oil price and high levels of competition."