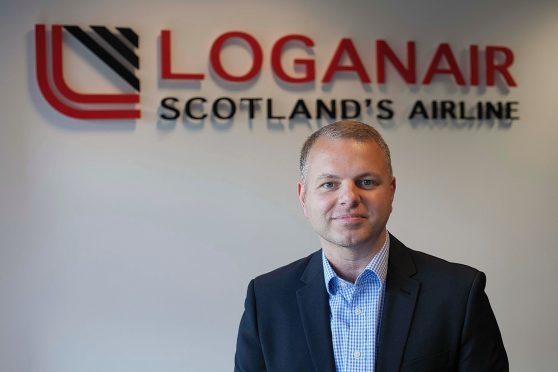 Scottish airline Loganair will have a new boss to tackle its problem-plagued lifeline services to north airports by the end of next month.
Former chief operating officer Jonathan Hinkles is taking the helm as managing director, the Paisley-based carrier announced yesterday.
Mr Hinkles is currently vice-president of operations and crewing for Sir Richard Branson's Virgin Atlantic.
His return to Loganair after a four-year absence follows the departure of Stewart Adams, who had the title of chief executive and stepped down in January citing "personal reasons".
The change at the top comes amid a troubled spell for Loganair, which has been severely criticised for poor punctuality.
It also found itself at the heart of concerns about safety after a flight with 49 people on board triggered a full emergency when it landed on just one engine at Sumburgh Airport in Shetland just before Christmas.
And it provoked a furious response in the northern isles when it announced a 25% increase in profits for 2014-15 and increased air fares by 1.3% just a week later.
In February, the company's operations director, Maurice Boyle, was stuck in Stornoway Airport for nearly three hours immediately after pledging to Western Isles Council the airline's year-long reliability problems would soon be a thing of the past. His 6.35pm flight to Edinburgh took off at 9.30pm.
Announcing Mr Hinkles' appointment yesterday, Loganair chairman David Harrison said: "His extensive industry experience, expanded by four years at the sharp end of the Virgin Atlantic operation, combined with his deep knowledge of the Loganair operation, means Jonathan is uniquely well-qualified to lead Loganair in the coming years.
"He joins at an important time for the company as we continue to implement previously announced initiatives to ensure punctuality and customer service are fully returned to the levels our customers have rightly come to expect over many years."
Mr Hinkles said: "I previously spent almost four years with Loganair, and this feels like coming home."