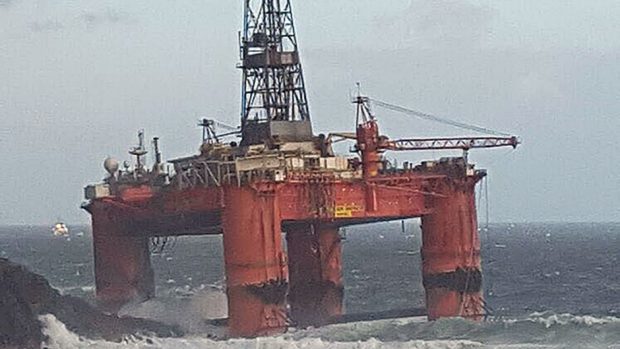 Fierce weather forecast for tomorrow threatens to hamper the salvage of an oil rig grounded in the Western Isles.
Strong winds and rough seas were expected as operations continued to assess the damage.
Some oil appeared to have leaked from the 33-year-old drilling platform Transocean Winner that was being towed from Norway to Malta for scrapping.