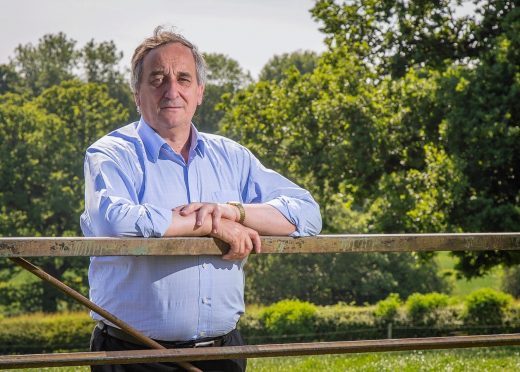 UK farming delivers a £7.40 return to the economy for every £1 it invests, according to a new report commissioned by the NFU in England and Wales.
This is the first time such a monetary value has been calculated for agriculture and the return it delivers to the UK economy.
It has been deemed as vital information to relay to the UK Government ahead of the triggering of Article 50 to highlight the importance of agriculture.
The seven-fold figure was achieved by researchers who weighed up the costs of agriculture, such as subsidy payments, soil, water and air costs and greenhouse gas emissions against the value of tourism, renewable energy production, carbon sequestration and habitat and species protection.
It also took into consideration more easily measured contributions such as agriculture's Gross Value Added to the UK economy and the sector's purchase of goods and services.
NFU president Meurig Raymond said the report demonstrated that money invested by government into UK farming was money invested "wisely".
"With the right trade and labour conditions, this sector could deliver an even greater return to the country," he said.
"Farmers are proud to produce food for a growing population, but also go above and beyond this, playing a huge role in contributing to the wealth and prosperity of the country."
He said with farms operating on 70% of British land, it was vital decision-makers in Government did all they could to ensure the farms were viable businesses capable of delivering similar returns in future.
"With this report, we can look at the economic impact agriculture has already made. But it's clear that farming, and with that, food, could have a very different path carved for its future, and it will be up to government to do this in the formal negotiations," added Mr Raymond.
"To increase the vital contribution farming makes to the economic, social and environmental well-being of the UK, government must ensure we have the best possible trade deals, access to a competent and reliable workforce and farm support that is fit for purpose."
Steve Lucas, managing director of Development Economics, which authored the report, said its publication came at an important moment in the debate around EU negotiations.
He said: "This shows how critical farming is to the country and why the government must prioritise the sector during Brexit negotiations."