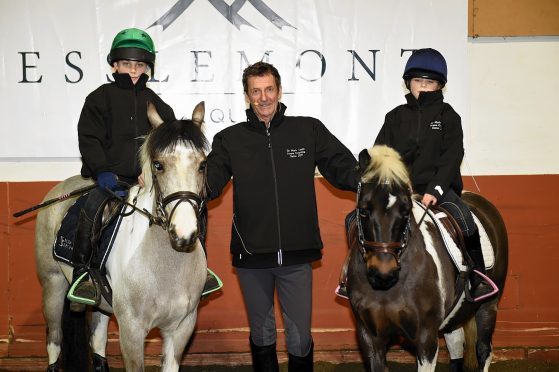 Sir Mark Todd, a double gold Olympian and legendary eventing icon, visited Aberdeen last month to showcase his teaching methods and equestrian expertise.
Organised by David Lawson Equestrian Events, the weekend included two evening demonstrations in front of an audience of 150 people each night. During Saturday and Sunday, groups ranging from BE80 to Intermediate enjoyed training sessions at Fountain Equestrian in Dyce.
Sir Mark taught a range of levels throughout the weekend and during both evening demonstrations had various combinations showcasing his teaching methods. Aberdeenshire Cross Country Jumps provided an arena eventing course which tested riders each evening – obedience, the ability to have a fully "adaptable" stride and suppleness were all worked on. The final combination proved to be a fantastic crowd pleaser – Carole Stewart and Finnan rode various exercises alongside Sir Mark on-board Eilidh Middleton's 2* eventer Buddy.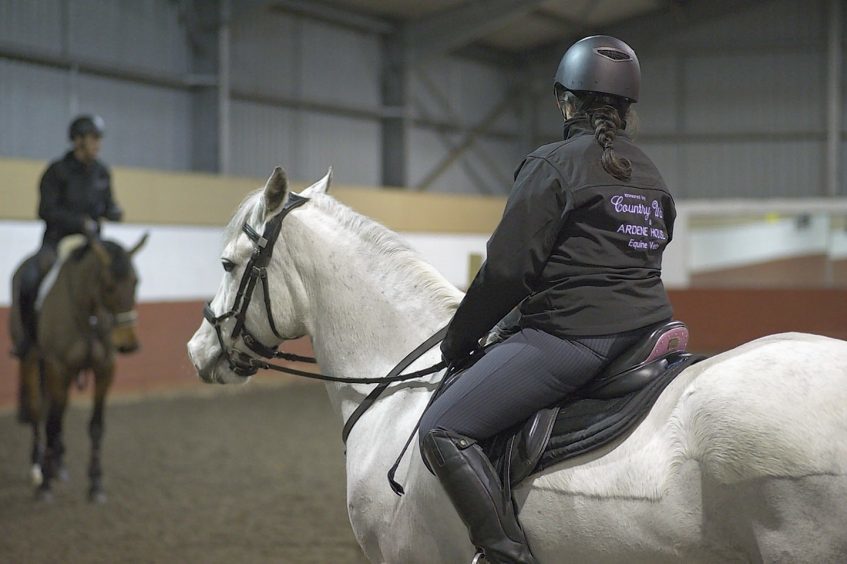 Other horse and riders taking part in the demonstrations included local rider Emma Murray on-board her exciting young Mare who are aimed at 2* this year. On Saturday evening they rode alongside 3* rider and UKCC level 2 coach Daniel Scott who the audience enjoyed watching on his experienced horses both evenings. Other partnerships included the Stephen sisters – Jessica and Rebecca – who are both competing at Novice level. Finally, the pony duo with Lawson siblings Millie and Lewis entertained the crowd with their talents set to make them both stars of the future.
Supported by north-east equestrian businesses Country Ways, Ardene House Equine Vets and Esslemont Marquees, Sir Mark's popularity amongst the equestrian community was highlighted by the sold-out weekend of lessons.
Rosemary Michie, owner of Country Ways, said: "This was a very special opportunity to learn from someone who has worked and competed with horses at the highest level. Tickets were sold out in a few hours and there was a huge amount of interest in the event."
Sir Mark surprised the audiences on both evenings by riding himself. Borrowing Buddy, Eilidh Middleton's 2* eventer, he showed his experience by completing the exercises laid out for the other demo riders.
Sir Mark's achievements include seven Olympic Games, four Badminton titles, five wins at Burghley along with a successful equestrian clothing line.
Organiser David Lawson added: "The clincs and demos were a huge success. It is fantastic to bring his level of expertise to the area and I hope he will return in the future."
£1,600 was also raised with the auction of the arena event jumps – proceeds will go to the charity Willberry Wonder Pony.