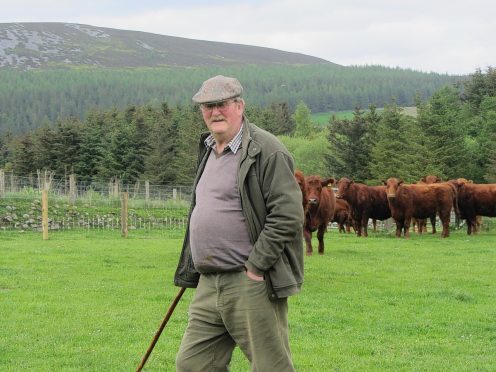 A rise in the number of anaerobic digestion (AD) plants could put food security at risk, a Moray farmer has warned.
Alastair Nairn, who farms at Clashnoir on the Glenlivet Estate, said taking land out of food production to grow crops for AD plants was a "crazy situation".
Mr Nairn, who is environment spokesman for the Scottish Tenant Farmers' Association (STFA), has previously spoken out against the use of distillery byproducts in renewable energy plants.
According to Mr Nairn, new anaerobic digesters and biomass plants are decimating traditional feed sources for livestock farmers, with draff doubling in price and dark grains needing to be hauled from the central belt to meet demands in the north.
He has now reiterated his plea for government to intervene after it emerged 56 new AD plants are in development in Scotland, of which 45 will be "farm-fed".
Speaking at the recent Scottish Agronomy technical conference, Audrey Litterick of Earthcare Technical, said these new plants would require an estimated 18,000 acres of crops.
"It's bound to deplete sources of malting barley. It's crazy taking land out of food production. I think the Scottish Government does need to step in," said Mr Nairn.
He said there could also be potential problems when it comes to disposing of digestate waste from the AD process.
"There's massive amounts of digestate and they are actually looking for land now to support this," said Mr Nairn.
"It has a fairly high Nitrogen content but when you spread it at the wrong time then it's released into the atmosphere."
Mr Nairn said he had spoken to Rural Economy Secretary Fergus Ewing about his concerns and said Mr Ewing had given him assurances that government was looking into the issue.
A Scottish Government spokeswoman said: "The Scottish Government recognises the important role of distillery by-products such as draff and pot ale as a high-quality livestock feed. Through our Energy Strategy and bioenergy action plan we will balance feedstock uses with the benefits from their potential uses in renewable energy.
"We are working with the Scottish Tenant Farmers' Association to commission research into the use of distillery by-products use for renewable energy, and we expect a final report in the summer."