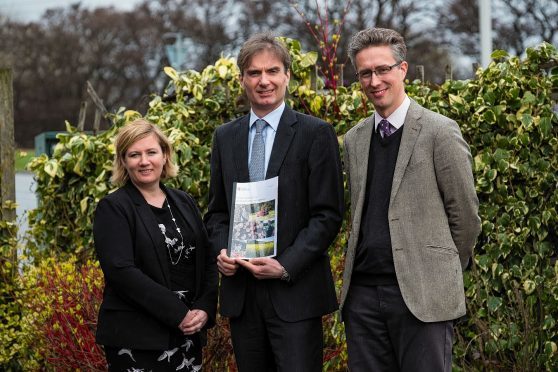 Scottish Land and Estates (SLE) has called for a debate about future policy and support for farms and rural businesses post-Brexit.
The landowners body yesterday published a policy paper – A new direction for Scottish land management – which it described as the "starting point" for work to develop new policy and support structures for the rural sector.
"Scotland needs to develop a fresh vision for what we want the land to deliver and how we see our land-based industries developing in the decades to come," said SLE chairman David Johnstone.
"We do not think we can simply seek to maintain the status quo. We need to identify the challenges and opportunities we face and decide what we want rural Scotland to be like in 2030 or beyond so that we can make informed policy choices in the years ahead."
The organisation's research manager, Andrew Midgley, said industry leaders and politicians could not wait for certainty around issues such as Brexit and Scottish independence before making policy decisions.
He said SLE believed it would become increasingly important for the farming and forestry sectors to be able to put forward the strongest justification for ongoing public investment.
This could be achieved by putting a greater emphasis on the public goods that farming and land management delivered, such as flood mitigation, carbon emission reductions and enhanced biodiversity.
However both Mr Midgley and Mr Johnstone said the immediate priority, and one which would remain paramount going forward, was enhancing the profitability of land-based businesses.
Scottish Government data showed that the average farm business income in 2014/15 was £23,000, and once subsidy was removed from the equation this reduced to a loss of £17,000.
Mr Johnstone said: "Given the economic challenges, it is vital that there is a phased transition to a new era to ensure there was no 'cliff edge' for rural businesses. We need a managed transition rather than immediate, drastic change."
SLE policy director, Sarah-Jane Laing, said discussions around future policy needed to start now with a view to completion by the end of the year.
She said the organisation planned to organise a series of events to carry out on-farm modelling of different support scenarios to ascertain what was best for different sectors.