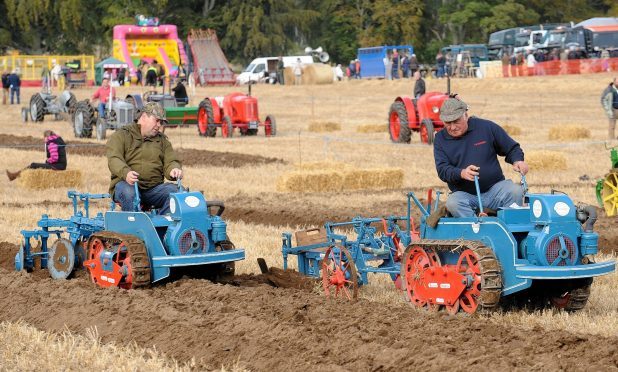 The Strathnairn Farmers' Association has set the date for its annual agricultural working vintage rally and display.
The event, which is now in its 11th year, takes place on Saturday, September 30, at the Daviot Estate, five miles south of Inverness.
Chairman of the rally committee, Ray Smith, said this year's event will pay homage to a number of key milestones for well-loved machinery brands, including the David Brown Cropmaster which turns 70 this year.
"Last year a theme showing Ferguson tractors and implements was very successfully staged. The theme this year will concentrate on three other famous makers, each with a common bond or particular anniversary," said Mr Smith.
"Vintage tractors and implements from David Brown, Case and McCormick International will be showcased together with Cropmasters taking pride of place."
The event will also feature a host of tractors, implements and machinery from other manufacturers, including Fordson, Ferguson and Marshall.
There will also be working demonstrations of combine harvesters, binders and threshing mills.
Mr Smith said the organising committee was also optimistic that working horses would return to the event – they were not present last year.
"The success of such an event depends on support from enthusiasts and exhibitors. The owner of any make of vintage tractor or associated machinery who wishes to exhibit it, or participate in field cultivations with it, will be made most welcome," added Mr Smith.
"Likewise copies of photographs, brochures and invoices of interest for inclusion in a display will be gratefully accepted."
Press and Journal vintage farm machinery specialist Peter Small is expected to attend the event again this year and provide expert commentary on the models on show.
Anyone interested in showcasing their machinery or old pictures is asked to get in touch with the association by e-mail at strathnairnfarmers@hotmail.com or by phone on 01463 790325 or on 07796750041.