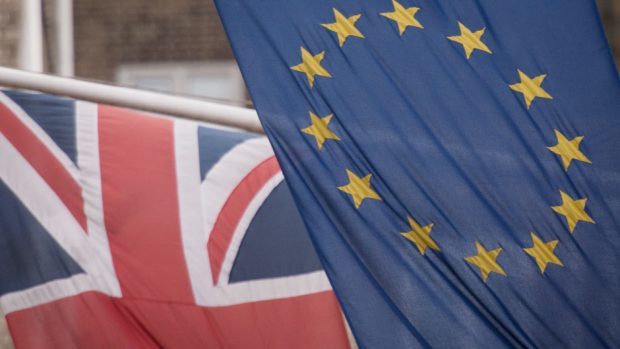 Scotland's newly appointed tenant farming commissioner has called for Brexit to be considered in upcoming rent reviews.
Bob McIntosh has urged landlords and tenants of agricultural holdings to carefully consider the impact of Brexit where a rent review is due.
"Rent reviews initiated this year will fix rents until 2021 and that period will overlap with the UK's planned withdrawal from the European Union," said Mr McIntosh.
"Given the uncertainty over the impact of Brexit on agricultural commodity prices and, possibly, the level of support payments, there is a risk that rents fixed now may turn out to be significantly out of kilter with the market place within two years."
He said while rent reviews provided a good opportunity for landlords and tenants to discuss current issues, there were good reasons to consider whether or not this was the right time to make changes to rent agreements.
The Scottish Tenant Farmers' Association (STFA) welcomed Mr McIntosh's comments.
The association's chairman, Christopher Nicholson, said: "STFA have been advising tenants to factor Brexit risks into rent reviews, in particular the prospect of falling support payments and commodity market uncertainty which make rent increases difficult to justify. Any tenant who feels they are being pushed to agree to an unfair rent rise should refer the matter to the commissioner."
NFU Scotland president Andrew McCornick said both landlords and tenants faced an "unparalleled level of uncertainty" as a result of Brexit.
He said: "With little clarity on future support levels or what direction our agricultural policy may take, it makes sense to consider whether this is the right time to make changes until a clear picture emerges."
Scottish Land and Estates chairman David Johnstone said the serving of a rent review notice did not necessarily mean a landlord was seeking an increase in rents.
He said: "Brexit may bring both negative and positive effects in the short and longer-term, but our message for both landlords and tenants is to take account of each other's business circumstances and maintain positive and constructive dialogue throughout future rent reviews."