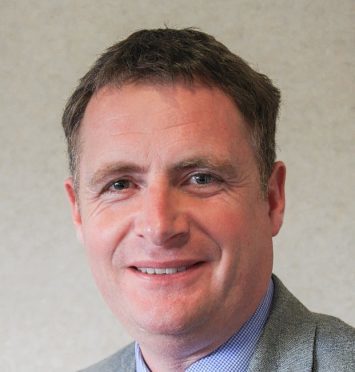 A director at north-east animal feed firm Harbro has been appointed chairman of the Agricultural Industries Confederation (AIC) in Scotland.
Stephen Kenyon, who previously served as chairman of the confederation's feed sector committee, succeeds John Calder of Cefetra in the role of overall chairman.
He will also become a member of the UK-wide AIC board representing Scottish interests.
"It is a challenging time for the agricultural supply industry," said Mr Kenyon.
"Today we operate in an industry which is controlled and governed by EU-based legislation which is continually evolving. AIC must continue to address these matters until we formally leave. At the same time, Brexit discussions are gathering pace and it is vital that the industry's voice is heard as we argue for frictionless trading agreements."
Other changes to the AIC Scotland board include Lorne Watson of Alexander Harley Seeds becoming chairman of the seed committee and Colin Young of East Coast Viners being appointed chairman of the arable committee.
Donald Harvey of Galloway and MacLeod continues in the role of chairman of the feed sector committee in Scotland.