The largest egg producer in the north-east is enjoying increased efficiency following the installation of robots in its packhouse.
Farmlay Eggs, which is run by Robert and Ethel Chapman and their son Iain, recently invested £3.5million in a new grading facility complete with five robots.
The business, which packs approximately 4million eggs a week, supplies Morrisons, Aldi and Lidl in Scotland. It also supplies the Aberdeenshire Choice range into Tesco stores.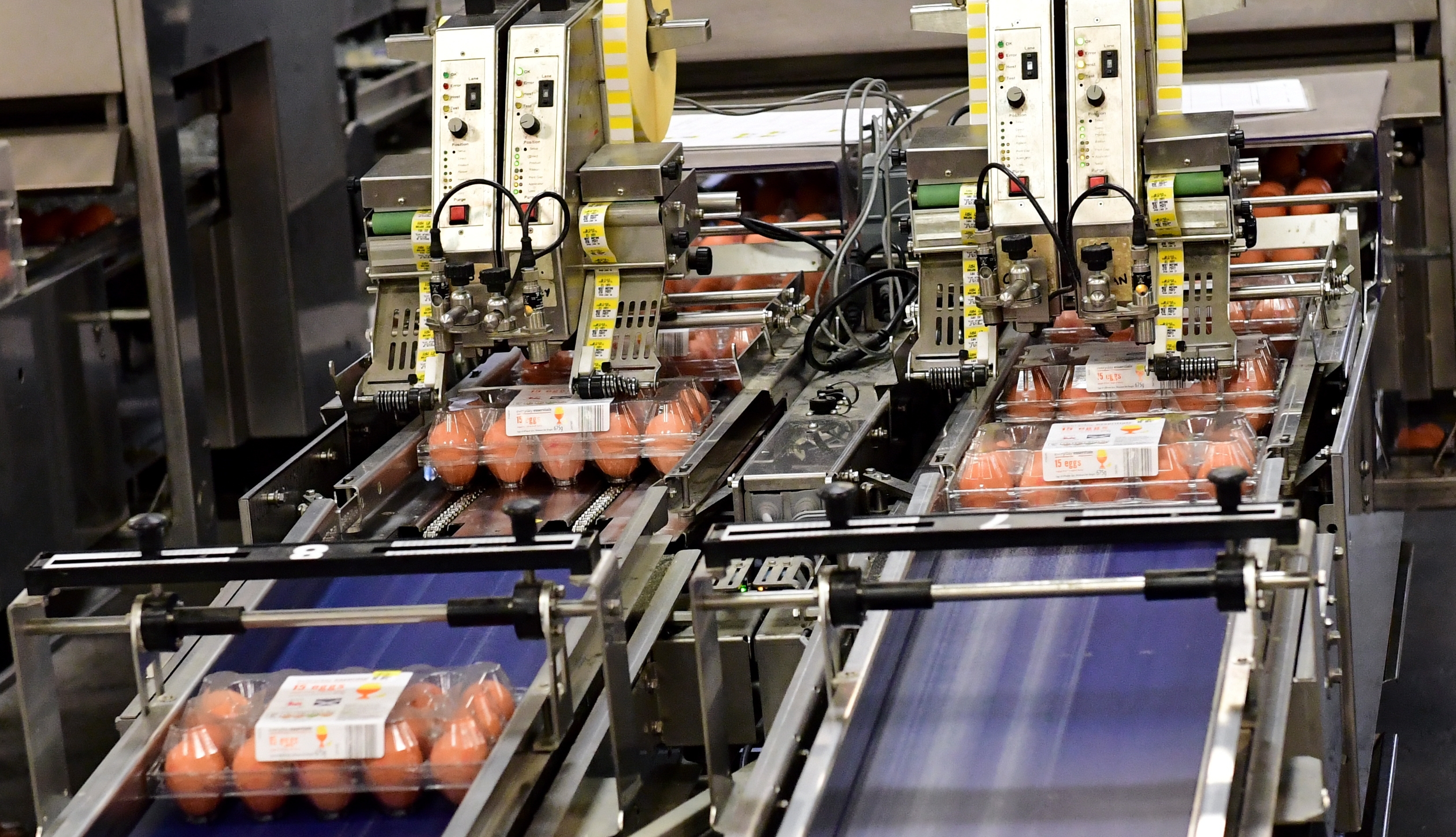 Just under half of the eggs are produced on the family's 2,000-acre farm at West Cockmuir, Strichen, with the remainder sourced from 23 contract producers in Aberdeenshire, Moray and Kincardine.
"We have been installing robots in the past 12 months and we have five all together," said Robert.
"It's the way the industry is going. Obviously labour has always been challenging to find but the Brexit is probably going to create a challenge getting staff going forward."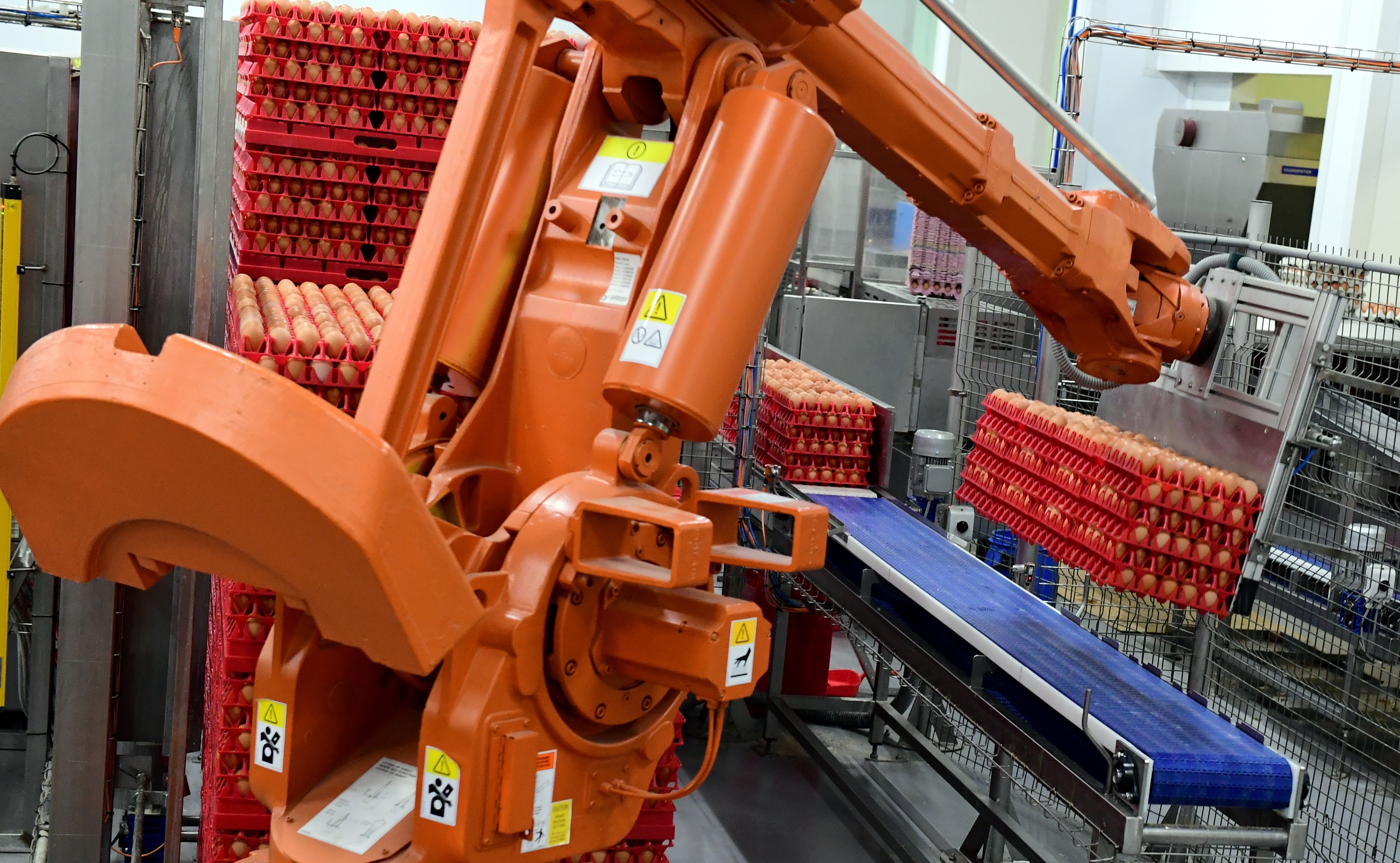 Two robots are used to load eggs onto the grader and move egg pallets for cleaning, two are used to pack filled egg cartons into boxes, and one is used to stack pallets of eggs.
Mr Chapman said installation of robotic technology at Farmlay was not designed to replace staff, but instead boost efficiency.
"It's a way to automate some of the jobs to make life easier. It has made the whole packing line more efficient – we are doing a couple of hundred cases extra every day," he added.
Mr Chapman said the family was actively seeking new producers to supply eggs as the market was growing by 7% a year.
He admitted there may be challenges meeting supermarket demands to phase out colony egg production by 2025 but said the future was bright.
"We need more eggs. We have 23 producers supplying us. One guy is building a new 16,000 bird shed just now and another one built one at the end of last year," added Mr Chapman.
He said banks had shown interest in lending to farmers wishing to enter into egg production as they "realise it's [egg sector] a success story".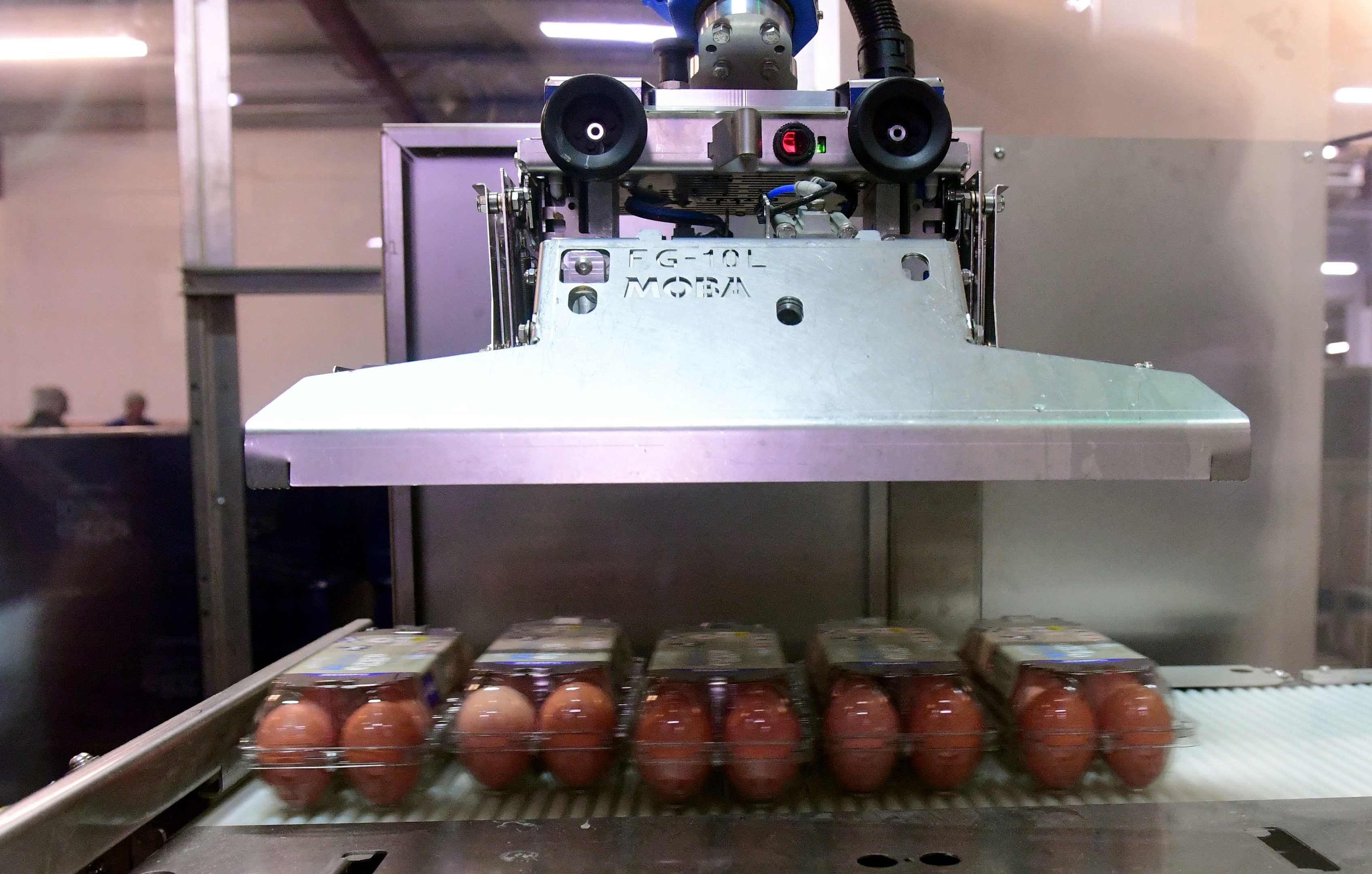 "It's a good way for family farms to diversify. We have had a few where a son or daughter has managed to come back to the family business and get extra income from the poultry business," added Mr Chapman.