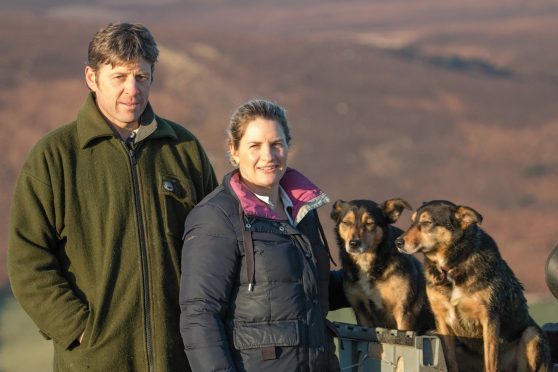 Farmers and crofters with an interest in beef production are invited to learn more about suckler herd fertility at the next meeting of the Sutherland monitor farm.
The meeting, which is planned for Thursday June 8 at 11am, takes place at the host farm – Jason and Victoria Ballantyne's Clynelish Farm, near Brora.
The farm is one of nine units across Scotland taking part in the three-year Monitor Farm Scotland programme.
Funded by a £1.25million grant from the Scottish Government, the programme is being delivered jointly by Quality Meat Scotland (QMS) and AHDB Cereals and Oilseeds.
The Ballantynes will share the latest performance figures for their 80-cow suckler herd of mainly Simmental cross native breeds.
Vet Kenny Johnston of Johnston and Farrell Veterinary Surgery will lead a discussion on the major fertility issues affecting suckler herds, and visitors will be given the chance to tour the farm.
The Ballantynes said they were keen to hear ideas about how they can improve the performance of their herd.
At present all calves are born outside in May, weaned in November at fix or six months old, and sold as stores at Thainstone at 10 months old.
"I think it is really important to us as farmers to challenge ourselves and look at our businesses and the way we do things. Hopefully by doing this, we can go on to make changes which will improve our bottom line," said Mr Ballantyne.
Meanwhile, Caithness farmer Danny Miller, of Bilbster Farm, Watten, will share his experiences of weaning methods, wintering costs and gains from grass at next week's meeting. He is a member of the management and benchmarking groups for the monitor farm.
Next week's meeting is free to attend, hover farmers and crofters are asked to register their attendance in advance by contacting Willie Budge or Cat MacGregor at SAC Consulting's Thurso office on 01847 892602.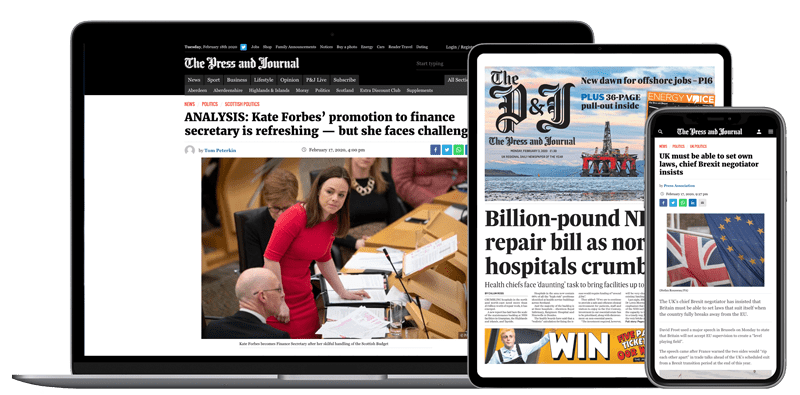 Help support quality local journalism … become a digital subscriber to The Press and Journal
For as little as £5.99 a month you can access all of our content, including Premium articles.
Subscribe