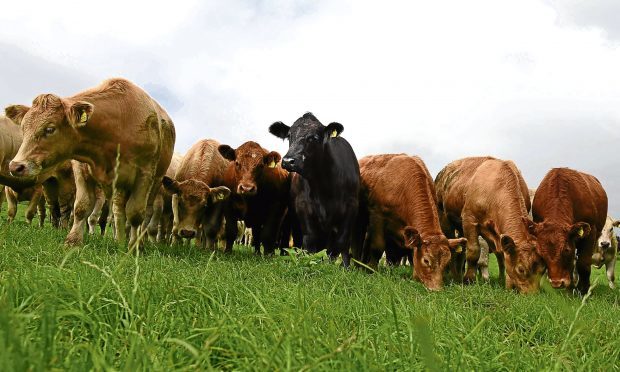 A new interactive cattle bolus sensor and reader has been developed to help livestock farmers analyse the dietary health of their animals.
Edinburgh-based Well Cow was awarded a £96,000 grant from Scottish Enterprise to progress its cattle healthcare technology to commercialisation.
The firm currently produces a bolus sensor which transmits pH and temperature readings from the cow's rumen to a handheld reader.
In a bid to improve the way data is transmitted from the bolus, the firm worked with specialist communications firm Ziconix to develop a new bolus and reader.
By using the latest radio technologies, the companies have managed to increase the sensitivity of the bolus to the reader transceiver.
Data from the bolus can now be wirelessly transmitted at a distance of up to 30 metres from the bolus to the reader, before being stored in an online database.
"The technical challenges were very big," said Steve Sims, of Ziconix.
"The rumen of a cow is not a nice place for any electronics to survive and establishing reliable radio transmissions to and from the cow, through its body mass and achieving the distance required is very difficult and required us to use the most sensitive radio transceivers available and fine tuning of the antenna system to accomplish this."
Well Cow's Malcolm Bateman said the results of the project were a "step change" in the company's ability to offer farmers an automated system for checking rumen health.
He said: "It also opens up the possibility for us to monitor other aspects of animal health using the new sensors we have incorporated in our latest bolus."
Scottish Enterprise director of innovation and enterprise services, Jim Watson, said: "Well Cow is creating an innovative product that meets a strong customer need in the global marketplace, with data collection at the heart of its offering." Well Cow is a subisidary of the Roslin Foundation. It was set up to provide a vehicle to introduce new technology to animal health monitoring.