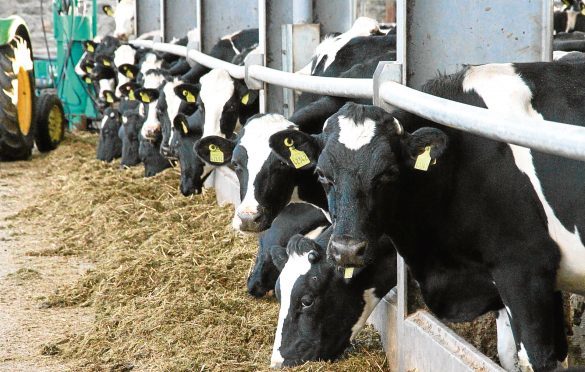 North-east animal feed firm Harbro has launched a drive to create more rumen-friendly diets for dairy cows.
The Turriff-headquartered company's Rumen Friendly Nutrition initiative sets out to help deliver long-term sustainable profit for dairy farmers in conjunction with improving the well-being of their cows.
Harbro's Mike Philips said research had shown that creating a rumen-friendly diet for dairy cows leads to healthy milk production through better herd health.
He said by measuring a herd's rumen rate, farmers and their advisers could take steps to improve herd health and boost profits.
"Measuring rumen rate is so much more than looking at producing the most milk for the least dry matter input," said Mr Philips.
"The correct rumen rate reduces problems with fertility, health and lactation, and every 0.1 improvement in rumen rate is potentially worth 60p per cow per day.
"That is the equivalent of £39,420 for the average UK 180-cow herd."