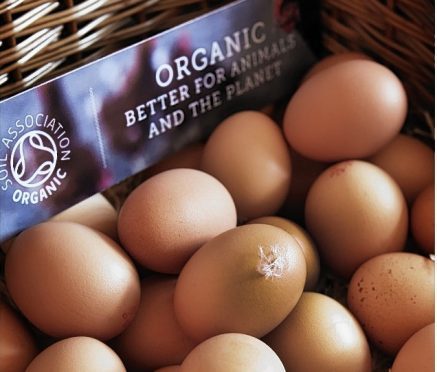 Brexit could result in more Scottish farmers converting to organic production, claims Bell Ingram's head of land management, Malcolm Taylor.
He believes the continuing uncertainty caused by the Brexit vote, coupled with the likely increase in environmental constraints on agriculture once the UK leaves the European Union, will make organic farming a more attractive option to producers.
"There is no secret that organic farming is not for everybody, but with Brexit uncertainty, budget cuts and pressure on inputs, there might be an opportunity for increased organic production," said Mr Taylor.
"There has already been a rapid growth in the establishment of blueberries in Angus, which reflects the interest in so called super-fruits and healthy living.
"I am not advocating a complete swing to alternative production but with careful marketing, it might be that there is an expanding niche for organic production."
He said the Scottish farming sector needed to be more creative and adventurous, adding: "What Brexit has created is the drive for all of us to need to look at what we do and how and why we do it."