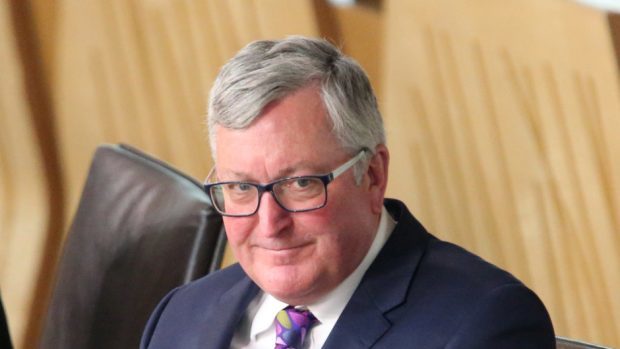 The Scottish Government has spoken out against UK Government plans to ban all live exports of livestock.
"The UK Government appear to be ready to ban all live exports of livestock," said Rural Economy Secretary Fergus Ewing.
"So let me be absolutely clear, this is one UK wide framework the Scottish Government will not be participating in.
"I will not support anything that creates further challenges or difficulty for our farming sector or puts Scottish agriculture at a disadvantage."
Mr Ewing added that any move to ban live exports of livestock had the potential to do substantial harm to Scotland's livestock sector, and in particular farming in the Western Isles, Shetland and Orkney, as well as impacting trade with Northern Ireland.
The National Sheep Association's Scottish chairman and Aberdeenshire farmer, John Fyall, described the Defra proposal as a populist move without any strong animal welfare justification.
He added: "We haven't heard enough about what's being proposed, but whatever parameters are set for such a ban, it mustn't impact on Scotland's inter-island ferries."