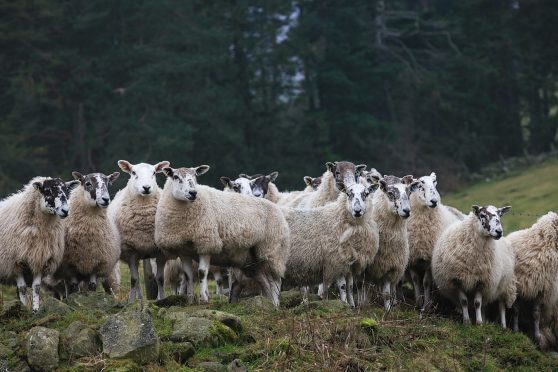 The contribution of Scotland's hill farmers and crofters should not solely be measured on the amount of beef and lamb they produce.
That was the message from NFU Scotland's director of policy, Jonnie Hall, at a conference in Fort William yesterday.
Speaking at the event – A Future Vision for the Hills and Mountains – in Banavie, Mr Hall said politicians and policymakers must recognise not only the livestock output from hill and upland units, but also the contribution that extensive grazing systems have on thriving rural communities and flourishing environments.
He called for politicians, as a matter of urgency, to agree a "post-Brexit package of co-ordinated policy measures to secure the longer-term viability of hill and upland farming and crofting businesses".
"Given the physical and financial vulnerability of Scotland's hill farms and crofts for the foreseeable future, extensive hill and upland farming enterprises potentially face the sheerest cliff-edge because of Brexit and withdrawal from the Common Agricultural Policy (Cap)," said Mr Hall.
"A strategy that sets out how to ensure that hill farming and crofting in Scotland can be viable and thrive must be developed."
His comments come the same week a Scottish Government-funded study, by SRUC, into post-Brexit trade scenarios warned that Scotland's ewe flock could halve in size unless the right trade deals are agreed once the UK leaves Europe.
Mr Hall had a similar warning.
He said failure to protect farmers and crofters in the hills and upland areas could result in a mass reduction in livestock numbers, impacting on the wider communities in these areas.
"Make no mistake – further declines to active livestock production across our more disadvantaged land would bring a host of economic, environmental and social challenges and impacts that would go well beyond the direct interest of those farms and crofts on the frontline," added Mr Hall.
The conference was organised as part of the Lochaber Monitor Farm project.