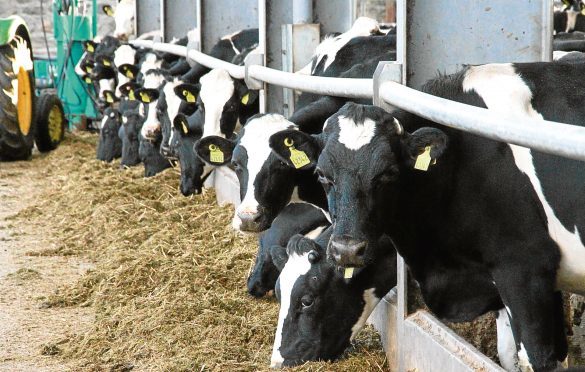 Dairy farmers supplying Arla and First Milk will have their milk prices cut at the start of next month.
European dairy farmers' co-operative Arla is cutting its manufacturing litre price by 2.16p to 27.11p a litre on March 1.
Arla board director, Johnnie Russell, said: "While this will be unwelcome news for our farmer owners, the challenge that we face is that our price, in common with those of our competitors, has been impacted by the recent dramatic falls in the commodity markets from the highs of last autumn."
Meanwhile, Glasgow-headquartered farmers' co-op First Milk is cutting its Scottish price by 1.25p to 26.84p a litre on March 1.
First Milk vice-chairman and farmer director, Jim Baird, said: "As we've said in recent months, the weaker dairy market has impacted our revenue and we can only pay a milk price that relates to our returns. We know that this further milk price drop will be disappointing to our members and continue to do all we can to mitigate the market conditions."