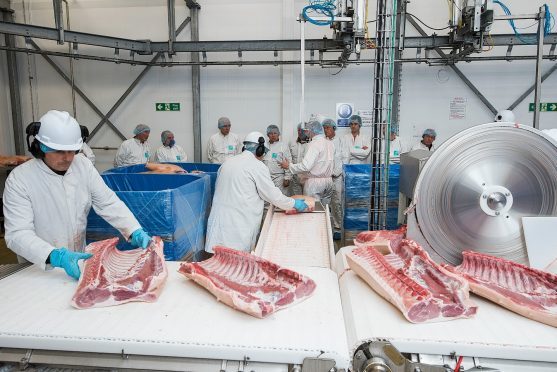 Food Standards Scotland (FSS) has launched an industry-wide review into meat processing plants.
It follows incidents involving major meat industry businesses in the past six months.
FSS chief executive Geoff Ogle said: "We are concerned about recent instances of companies breaching hygiene rules. People rightly expect food businesses to keep to the rules – rules designed to keep consumers safe and to sustain public trust in food – and food businesses have a duty to follow the regulations.
"Our review will be far reaching and thorough and we will announce our initial findings in June.
"We are pleased that the meat industry representatives who we have met with have pledged their full and effective engagement with the review."
He said the aim of the review was to improve public and stakeholder confidence in the meat industry and its regulation, and improve the agency's ability to identify non-compliance.
A similar review by the Food Standards Agency includes a move to implement CCTV across cutting plants in England, Wales and Northern Ireland.