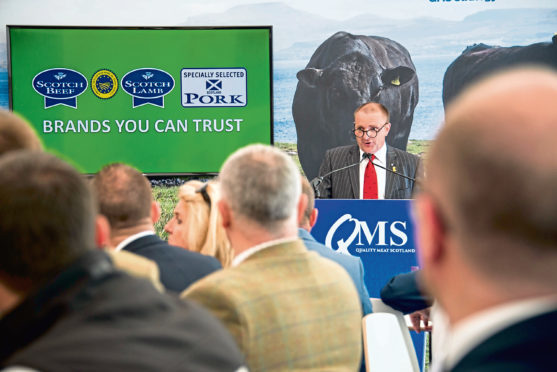 The Scottish Government's climate change ambitions and the wider anti-red meat lobby pose a bigger threat to the farming sector than Brexit, according to the chairman of the industry promotional body, Quality Meat Scotland (QMS).
Speaking to politicians and farming leaders at the Royal Highland Show's opening breakfast, Jim McLaren said advice regarding the proposed Climate Change Bill highlighted potentially "devastating consequences for many sectors of the Scottish economy, including agriculture" if a "net zero" target for greenhouse gas emissions by 2050 were to be legislated for now.
Mr McLaren warned of the possible end of viable livestock farming in Scotland even as thousands of the country's top livestock entered the judging rings, and his words were later echoed by the farmers' union president, Andrew McCornick,
The Bill, introduced to Holyrood last month, sets out ambitions for a 90% reduction target by 2050.
"Setting a legal net zero target now would require 16,000 ha of woodland planting per year, the use of GM crop technology and zero livestock production," Mr McLaren said.
He also criticised what he described as a "totally inadequate" system for measuring emissions from agriculture.
"At the very core of every emissions reduction measure, is the reduction of waste and the more efficient utilisation of all resources," he said.
"In agricultural terms, this includes improvements in animal health and welfare, increased conception rates, more efficient use of artificial fertilisers through soil testing and targeted lime application, and better use of grazed grass. Yet, under the current method of assessing emissions, every one of these measures increases the carbon footprint of agriculture – despite the fact we all know they are greatly reducing the emissions per unit of production."
Mr McLaren went on to urge the Scottish Government to develop a means of measuring emissions from agriculture that recognises emissions per unit of production.
He said the transport sector measured emissions at the exhaust pipe of the vehicle, based on grams of CO2 per kilometre travelled, but if the same system as is used for agriculture were applied to transport, it would simply be a case of counting the number of cars, with no regard for their individual levels of pollution.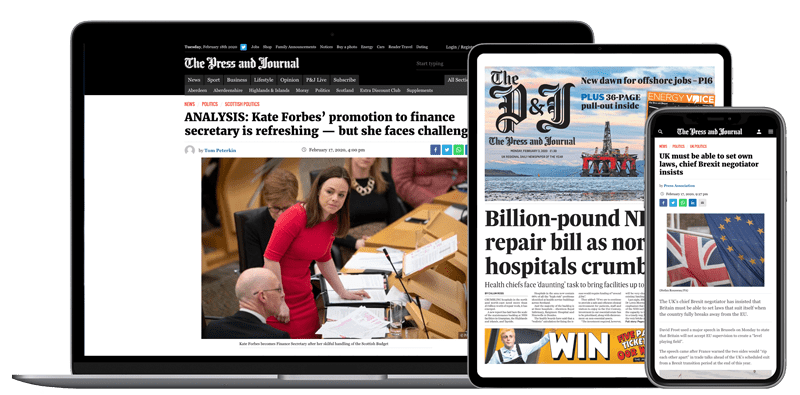 Help support quality local journalism … become a digital subscriber to The Press and Journal
For as little as £5.99 a month you can access all of our content, including Premium articles.
Subscribe