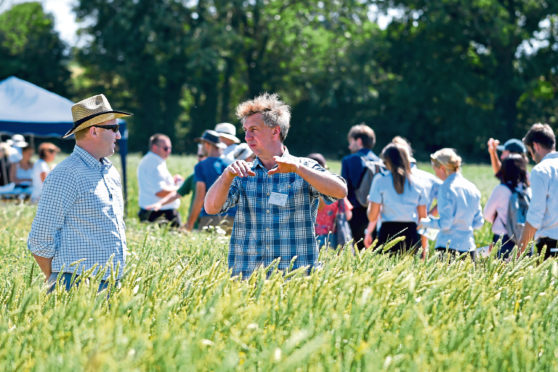 Organic farmers in Scotland must change how they engage with people about the way they produce food if other farmers, consumers and policy makers are to take the sector more seriously, it has been claimed.
Roger Kerr, chief executive of organic licensing body OF&G, said the organic sector offered huge potential in terms of business opportunities post-Brexit, as well as ecological development.
However, too many years of comparing and criticising other production systems meant the sector had not received the positive attention it deserved.
At OF&G's National Organic Combinable Crops conference in Shifnal, Shropshire, Mr Kerr said post-Brexit policy had focused on farming's potential to offer public goods. Yet while organic was able to deliver significant environmental benefits, it was not being seriously discussed as a viable solution to the country's food and farming challenges.
"Part of that is because organic has become a loaded word," he said.
Mr Kerr said the UK Government had to recognise funding for research and development into the organic sector as being a priority.