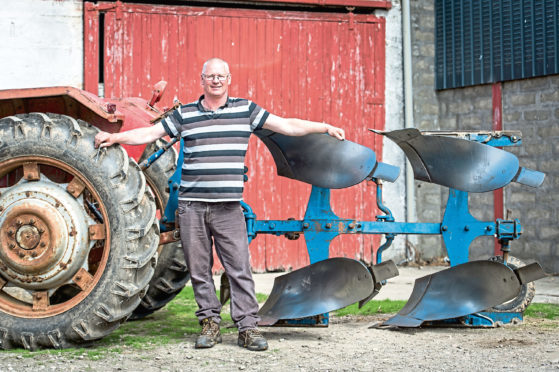 Moray ploughman Raymond Middleton is heading to Belgium this weekend to defend his title at the European Vintage Ploughing Championships.
Mr Middleton, 55, who works as an arable foreman at Pitgaveny Farms, near Elgin, has been taking part in ploughing competitions for the past 30 years.
Last year he won the reversible classic section at the European Vintage Ploughing Championships in Germany.
Together with family members, Mr Middleton will travel with three other Scots to compete at the championships in Belgium next week and try defend his title.
The other Scottish competitors include: Stuart Forsyth from Berwick in the classic mounted section; Morris Blacklaws from Fife in the vintage trailing; and Keith Robertson from the Borders in the vintage lift section.
"I will be taking my own plough – a Ransomes classic reversible built in the 1960s," said Mr Middleton.
His usual competition tractor – a Massey Ferguson 165 – won't be making the journey across to Belgium and Mr Middleton will be tasked with driving a tractor provided by the organisers.
"I enjoy doing it. It's a good hobby and it's an achievement to go compete abroad," said Mr Middleton.
"Straightness is the biggest thing the judges are looking for, as well as firmness, uniformity, feering and finish. Last year I was about 20 points in front of the others, but it was a big challenge."