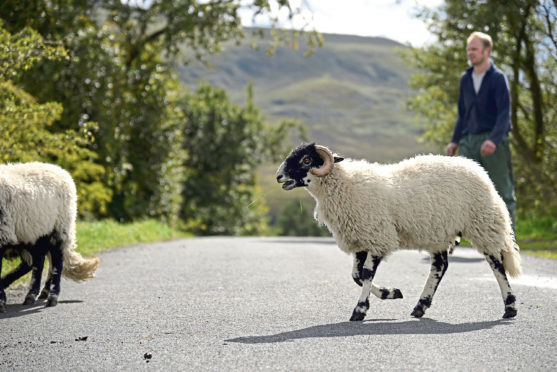 The Scottish Government has failed to confirm whether applications for its New Entrants Capital Grant Scheme will be accepted after its final deadline on Friday.
Earlier this month government gave less than two weeks' notice that the scheme would close.
NFU Scotland's next generation group has now written to Rural Secretary Fergus Ewing, asking that applications already in process be accepted after the August 31 deadline.
The group's chairman, Mark Donald, a starter farmer from Stirlingshire, said the short notice attached to the final deadline had caused "real angst and anxiety" among new entrants.
"The scheme was supposed to be both open and funded until 2020 and the unexpected closure has left a number of new entrant members of NFU Scotland having to restructure their business plans to accommodate for the late warning," said Mr Donald.
"Many potential recipients of the scheme have already incurred significant costs in the process of putting together their applications and are now very concerned that the tight timeframe in which to complete applications will not be achievable.
"We hope the cabinet secretary accepts our reasonable demand that eligible claimants who are already in the process of applying, and awaiting necessary paperwork such as planning permission, building warrants etc, will be accepted with the necessary paperwork provided when ready."
He said the lack of specific support for new entrants and young farmers was bringing great uncertainty to the sector.
"With no proposed future schemes, I am concerned that many fledgling farming businesses who will play a vital role in the future success of Scottish agriculture will slip through the cracks," added Mr Donald.
North-east region Scottish Conservative MSP, Peter Chapman, backed the union's calls and said ending the application process early was extremely short-sighted.
He said: "New entrants need to have easy and speedy access to support." The Scottish Government failed to confirm whether applications, already in process, would be accepted beyond Friday.
A spokesman said: "Encouraging new, and younger people to the industry, remains a priority and we will continue to explore how we can maximise the opportunity for a new generation of farmers and crofters."