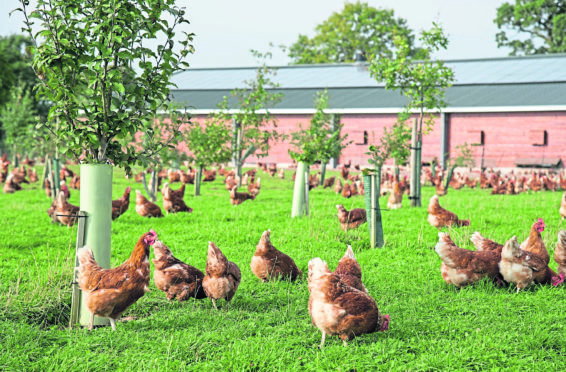 A Dutch feed company is offering shoppers in the Netherlands the chance to buy high-welfare, environmentally-friendly eggs thanks to hens fed on live insects.
Feed firm Protix believes it is the first company in the world to use live insects to feed poultry on a commercial scale, producing eggs which are created without any soya.
Now selling in 40 stores across the country, it hopes to increase production by bringing more farmers on board in the coming months.
Two farms are contracted to produce insect-fed eggs under the Oerie brand, supplementing approximately 20% of layer hens' dry feed with larvae from black soldier flies.
As part of their contract, the producers have pledged not to use any soya and must provide high welfare conditions including outside access for birds.
Protix founder Tarique Areswalla said the eggs appeal to consumers who are interested in animal welfare and sustainable food.
"We have an egg which is free of soy, we only use proteins from local sources, and the insects grow on leftover food waste, so we are a circular system," he says.
"We also get behavioural change in the chickens, because rather than wait for their dry feed to arrive, they start searching for their feed."
Mr Areswalla said one of the biggest challenges in using insects as feed is meeting very strict hygiene standards.
While European Union regulations prevent livestock from being fed on processed animal proteins, live animal proteins are not restricted – provided safety rules are met.
While he did not want to share the production process his company uses, Mr Areswalla said the insects have to be stored in cool conditions to send them into hibernation so they maintain their nutritional value.
They are delivered to farmers twice a week as part of their production contracts.
So far the technology has appealed to shoppers, retailers and farmers – with the company scooping a top Dutch Poultry Innovation award last year.
"We started talking to farmers two years ago, and once we told them about what we're doing they were immediately excited," Mr Areswalla said.
"Farmers care about their animals and if they have a better way of farming then they are prepared to invest.
"Because of the fixed price contracts we have secured we are able to pay farmers a premium – the eggs are sold around the same price as organic eggs, so while it involves more work to feed birds insects, farmers receive a fair price."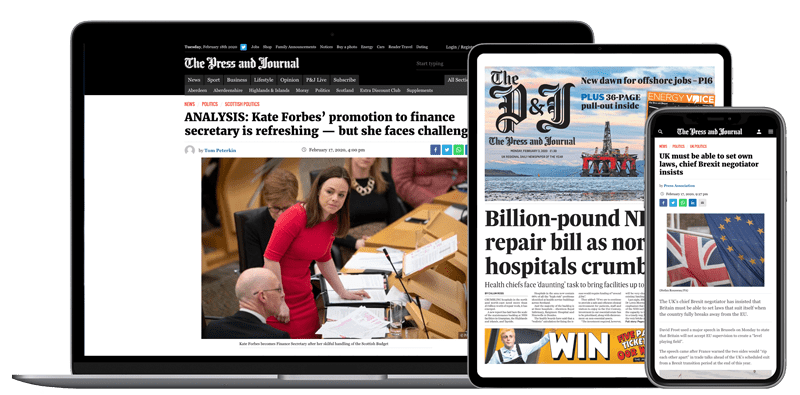 Help support quality local journalism … become a digital subscriber to The Press and Journal
For as little as £5.99 a month you can access all of our content, including Premium articles.
Subscribe